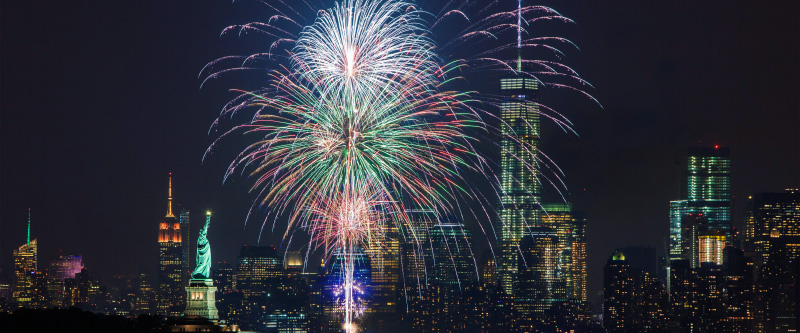 The Fourth of July is here, and it's time to celebrate America's birthday. Our flag has been waving high since 1776, but do you know what the colors mean? The red represents the blood shed by those who fought for our nation's independence. The white represents purity and innocence, and the blue symbolizes the bravery of those who stared danger in the face to fight for freedom. As you enjoy the holiday with family and friends, Labor 411 has all the holiday food and drink favorites made by companies that treat their workers with dignity and respect. Let's all celebrate good jobs that help strengthen the middle class as we party our way to a stronger America!
Drinks
Budweiser
Cherry Coke
Icehouse beer
Minute Maid fruit punch
Minute Maid lemonade
Hot Dogs
Ball Park
Farmer John
Oscar Mayer
Snacks
Lay's potato chips
Potato salad from Albertsons, Costco or Vons
Desserts
Betty Crocker cake mix
Breyers ice cream
Rice Krispies Treats
Tastykake cherry pie
Tillamook ice cream
And hundreds more. Check out our listings at www.labor411.org.