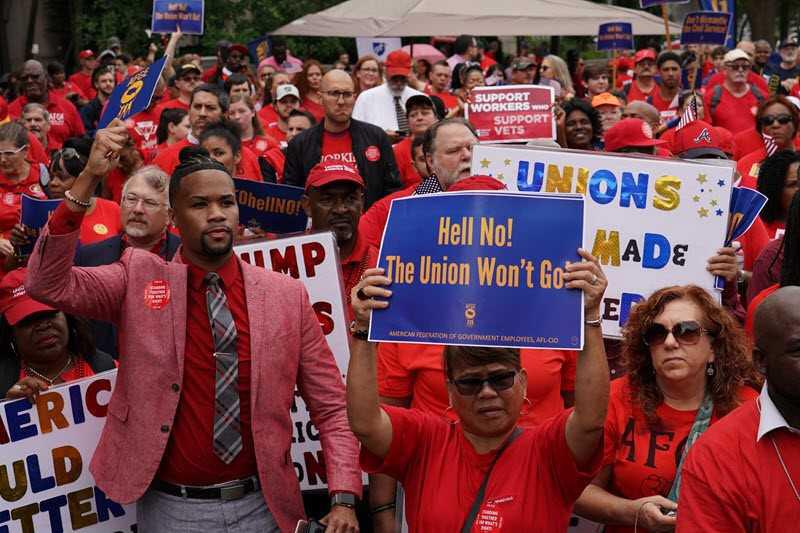 When Donald Trump issued a series of executive orders attacking the rights of federal government workers, he wasn't prepared for the response from working people. Our response, led by AFGE, included filing lawsuits to stop the orders and rallying across the country in support of federal workers. Now a federal judge has agreed with working people that these executive orders are illegal.
Judge Ketanji Brown Jackson ruled that key provisions of the three executive orders are either unconstitutional under the First Amendment, violate congressional intent or exceed the president's authority.
AFGE National President J. David Cox Sr. lauded the ruling:
President Trump's illegal action was a direct assault on the legal rights and protections that Congress specifically guaranteed to the public-sector employees across this country who keep our federal government running every single day.

We are heartened by the judge's ruling and by the huge outpouring of support shown to federal workers by lawmakers from both parties, fellow union workers and compassionate citizens across the country. Our members go to work every single day to serve the American people, and they deserve all the rights and protections afforded to them by our Founding Fathers.

Now that the judge has issued her decision, I urge all agencies that have attempted to enforce this illegal executive order to restore all previously negotiated contracts and to bargain in good faith with employee representatives on any future changes as required under the law.
AFL-CIO President Richard Trumka also commented on the win on Twitter:
Regardless of what attacks on working people corporate interests and their allies dream up next, the labor movement will continue to stand up against any attempts to weaken our rights.