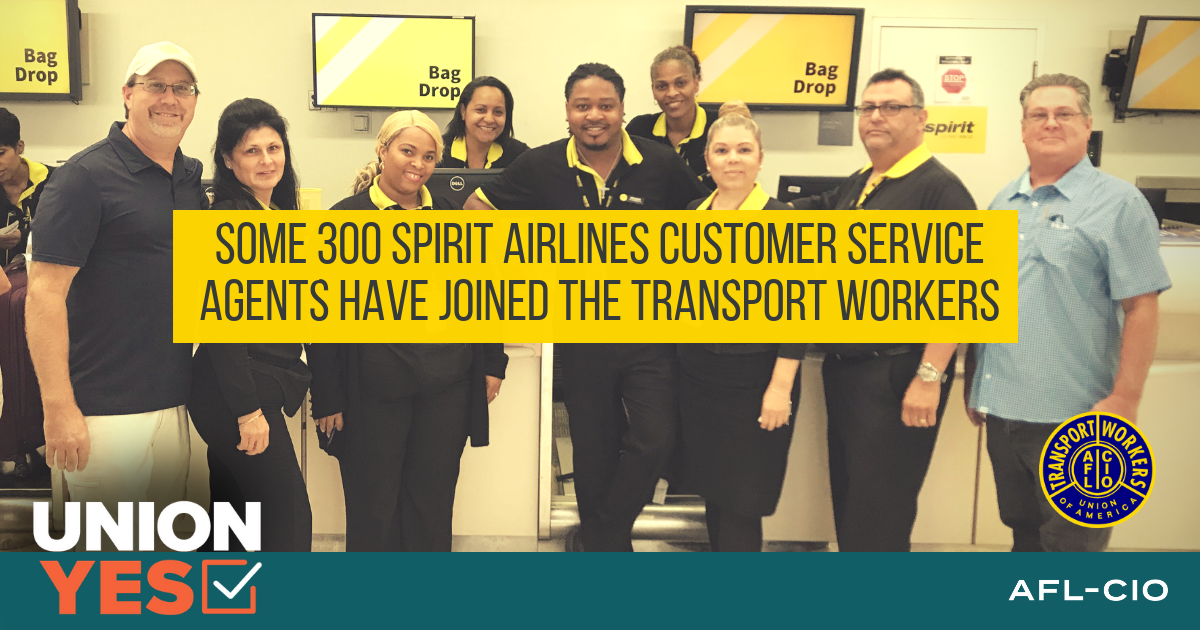 Despite predictions of the demise of labor unions in the wake of the Supreme Court's ruling in Janus v. AFSCME, Council 31, working people have secured another powerful victory. With an overwhelming vote of 82%, 300 customer service representatives at Spirit Airlines have joined the Transport Workers (TWU).
On June 28, the TWU filed for a representational election with the National Mediation Board and the vote took place from Aug. 14 to Sept. 4.
Marcos Perez, one of the TWU's newest members, said: "I feel like I have some sort of protection and voice now. Before this, it was like going in one ear and out the other."
Perez's co-worker Mariluz Ramos said: "We are going to have a voice at the table and that's big. Before it was one-way decision making and now we are not going to be silenced anymore."
TWU International President John Samuelsen summed up: "This is the ultimate act of democracy in the workplace. They are on the path to take control of their future, and the future of their co-workers. The TWU will wholeheartedly provide any assistance needed."