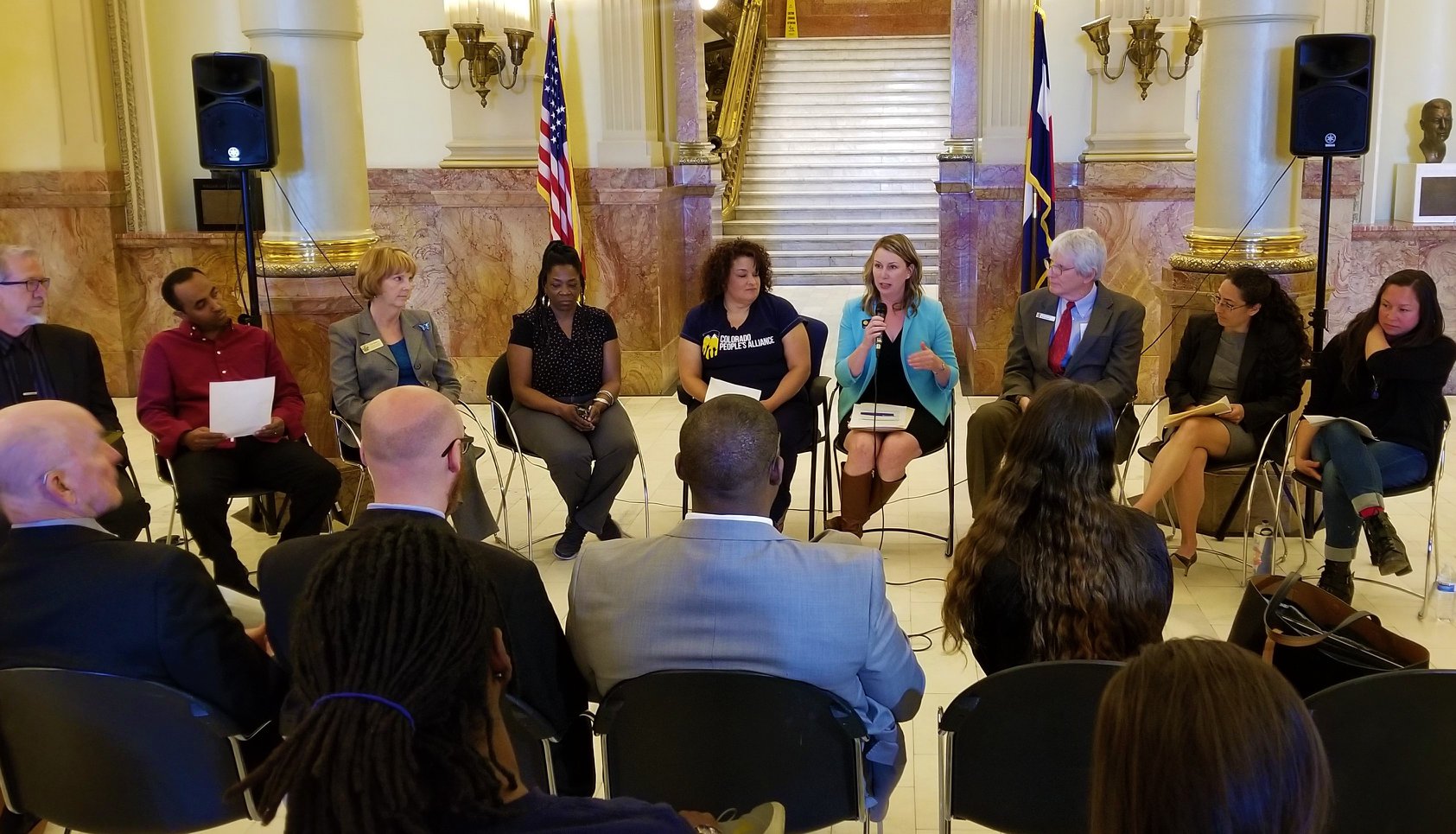 Last week, the Colorado Legislature passed a bill to repeal the state's 1999 law that prohibits local governments from setting a minimum wage higher than the state level. The Colorado law was part of a wave of measures nationwide pushed by corporate interests trying to keep wages low by preempting democracy. Since then, working people in Colorado have been working to overturn the limitations placed on the minimum wage and will finally do so when Gov. Jared Polis signs the bill, which he is expected to do in the coming days. 
After the passage of the 1999 law, the state legislature kept Colorado's minimum wage at the federal level. In 2006, though, voters approved Initiative 42, which increased the state's minimum wage and required adjustments based on inflation. But by 2016, the state's minimum wage had only risen to $8.31 per hour, an amount that made it nearly impossible for working families to afford basic needs. In 2016, voters proposed and passed Amendment 70, which will raise the state minimum wage to $12 an hour.
But in certain parts of Colorado, even $12 an hour isn't enough. A recent study showed that a single full-time worker with no children needs $21.88 to make ends meet in the Boulder area and $19.81 in the Denver metro region. With one child, the cost of living rises to $35 an hour in Boulder and $34 an hour in Denver. Clearly, local governments need the freedom to address the needs of their residents.
Working people across the country support local minimum wage ordinances. A recent survey from the National Employment Law Project (NELP) found that nearly 60% of voters believe that legislatures threaten democracy and silence the voices of the people when they pass such preemption laws.
And the evidence shows that local minimum wage laws are not only popular—more than 40 cities or counties have passed such measures—they also work. When local governments can raise the minimum wage above state minimums, local leaders are able to overcome gridlock at the state or national level to take action that appropriately helps their communities. The most recent study of local minimum wage increases shows that a 10% bump in the minimum wage increases the earnings of food service workers between 1.3% and 2.5% without any discernible decline in employment.
The new legislation gives local governments the authority to adopt minimum wage laws above the state and national minimums so they can address local costs of living and worker needs. Colorado is the first state to repeal a local minimum wage preemption law through their legislature. Arizona voters repealed a preemption law via ballot initiative in 2006. Similar legislation has been introduced in Georgia, Hawaii, Indiana, Kansas, Kentucky, Louisiana, Mississippi, New York, Oklahoma, Texas and Virginia.