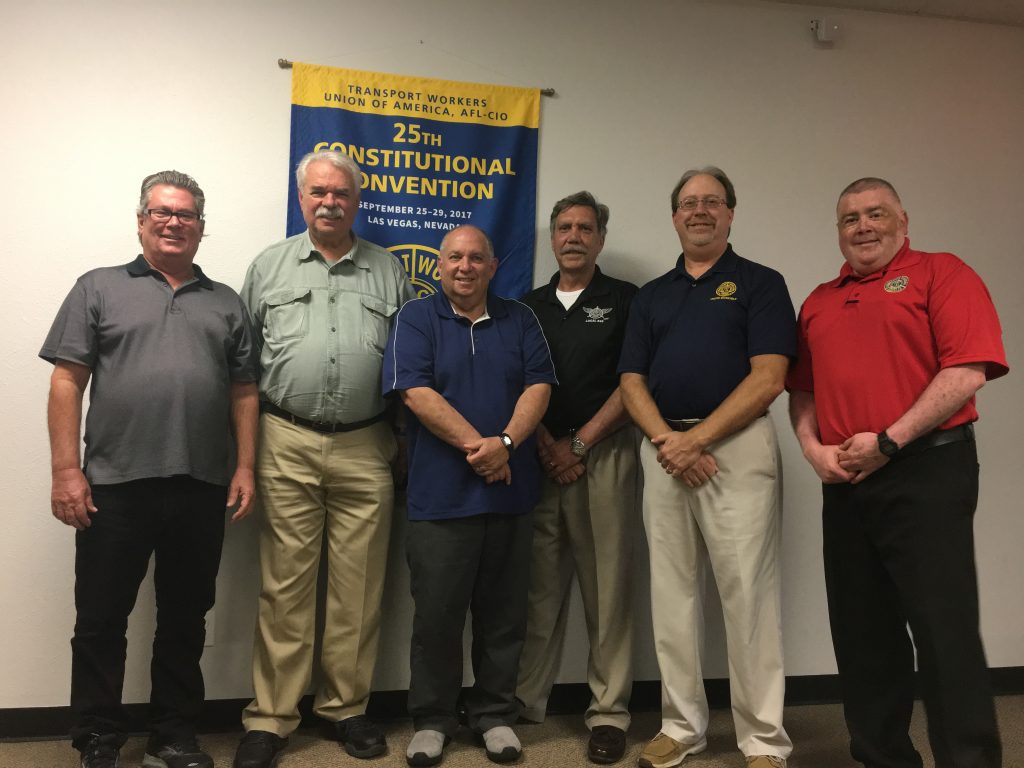 The TWU organizing machine is in full swing.
Under this new leadership, the Transport Workers union has just won our 20th new worker organizing drive. We continue to grow and thrive across the entire transport sector. Since 2017, our membership has increased from 137,000 to 151,000.
The TWU is by far the fastest growing union in the country. Our most recent victory came on June 6, when Envoy Air pilot simulator instructors voted unanimously to join our union.
We've secured organizing wins with the following work groups:
JetBlue Airway inflight crew members
Spirit Airlines customer service agents
PSA Airlines dispatcher coordinators
Kalitta Air cargo dispatchers
Envoy Air pilot ground simulator instructors
San Francisco bike share workers
Washington, D.C., Big Bus workers
New York City Big Bus workers
Miami Big Bus workers
Las Vegas Big Bus workers
Chicago Big Bus workers
Los Angeles Big Bus workers
San Francisco Big Bus workers
Phoenix, Mesa and Tempe, Arizona, bike share workers
Cleveland bike share workers
SP Plus Corp. transportation ferry bus drivers
SP Plus transportation shuttle bus drivers
Bronx, N.Y., Quality Bus Service drivers
New York City Mount Sinai Hospital Shuttle Drivers
New York City Metropolitan Transportation Authority Bus White Collar Unit
New York City MTA staff analysts
Thank you to our organizing teams! Thank you to the workers who stepped up to fight back against the bosses and take action to improve the economic security of your families.
It is the goal of our leadership to demonstrate every day that we are America's Fighting Democratic Union!
John Samuelsen is international president of TWU, which originally published this post.