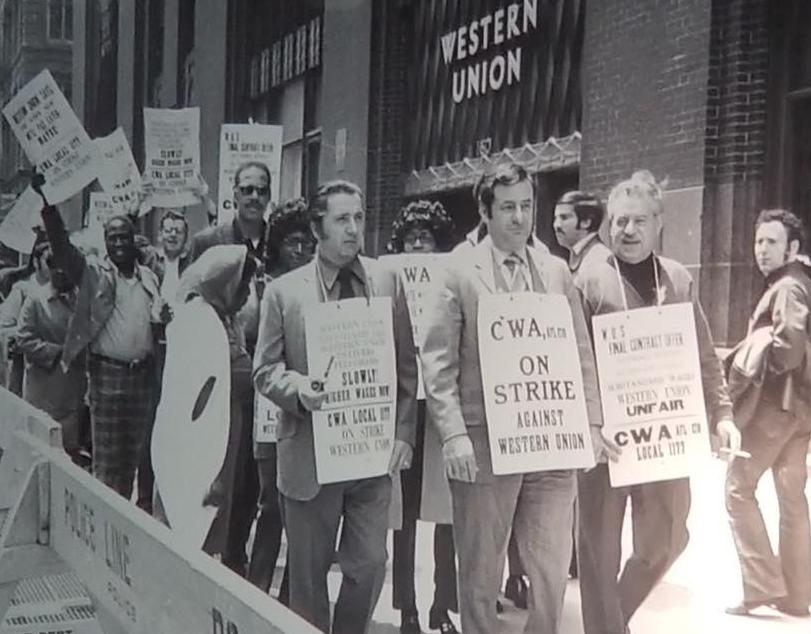 On Tuesday night, Communications Workers of America (CWA) President Emeritus Morton Bahr passed away. Bahr was an iconic leader in the American labor movement whose innovation and dedication will be felt for many years to come.
In 1951, Bahr took a job as a telegraph operator at Mackay Radio and Telegraph in New York. Not long after, he had organized his fellow workers into an independent union that later affiliated with CWA. He worked his way up to a leadership position, becoming district director and then vice president of the union's largest district, where he led CWA's first organizing campaign in the public sector.
Bahr's tireless efforts on behalf of working people led to his election as president of CWA in 1985, becoming only the third president in the union's history. He would win re-election to the position and remained president for 20 years. During this time, he also became an AFL-CIO vice president and Executive Council member.
The year before he was elected, the AT&T Bell System was broken up and the shakeup meant the telecommunications industry was in turmoil. Bahr created new bargaining and campaign strategies to help workers survive the turbulent times. One major strategy was to expand beyond telecommunications to include high technology, media, the airline industry, electronics, manufacturing, public service and more.
Bahr became an expert on the nexus of technology and the workforce, and he championed groundbreaking education and training programs that would help transform the labor movement. His dedication to worker education will endure, as a scholarship in his name continues to help working people enhance career opportunities through distance learning.
While serving on the AFL-CIO Executive Council, Bahr was active on the International Affairs Committee, the Industrial Union Council and the committees on Capital Stewardship, Community Partnerships, Political Education, Public Affairs, Women Workers, Political Funding and more. He also served on the boards of the National Labor College and Union Privilege, as well as secretary-treasurer for the Economic Policy Institute.
AFL-CIO President Richard Trumka (UMWA) mourned the loss:
Morty was a brother, a friend and a first-class leader. All workers are better off for his service and solidarity. The best way to honor his legacy is to confront the challenges of our time, from inequality to technology, with poise, purpose and passion.
Even after he retired in 2005, Bahr couldn't give up the labor movement. He became a volunteer organizer dedicated to bringing collective bargaining rights to every Verizon Wireless worker in the country.
Bahr laid out why he was so devoted to education and lifelong learning for workers:
A commitment to lifelong learning requires a change in lifestyle and values. Instead of going out for a beer with your co-workers at the end of the shift, you might have to go to the library. Education has to become a major part of your life, almost on a par with work and family. While the sacrifice can be great, the rewards are much greater. Taking advantage of educational opportunities will likely lead to a higher income, greater employment security and higher levels of job satisfaction. But the lifelong learner is also more active, better rounded and, there is growing evidence, a healthier individual.
Bahr will be sorely missed.