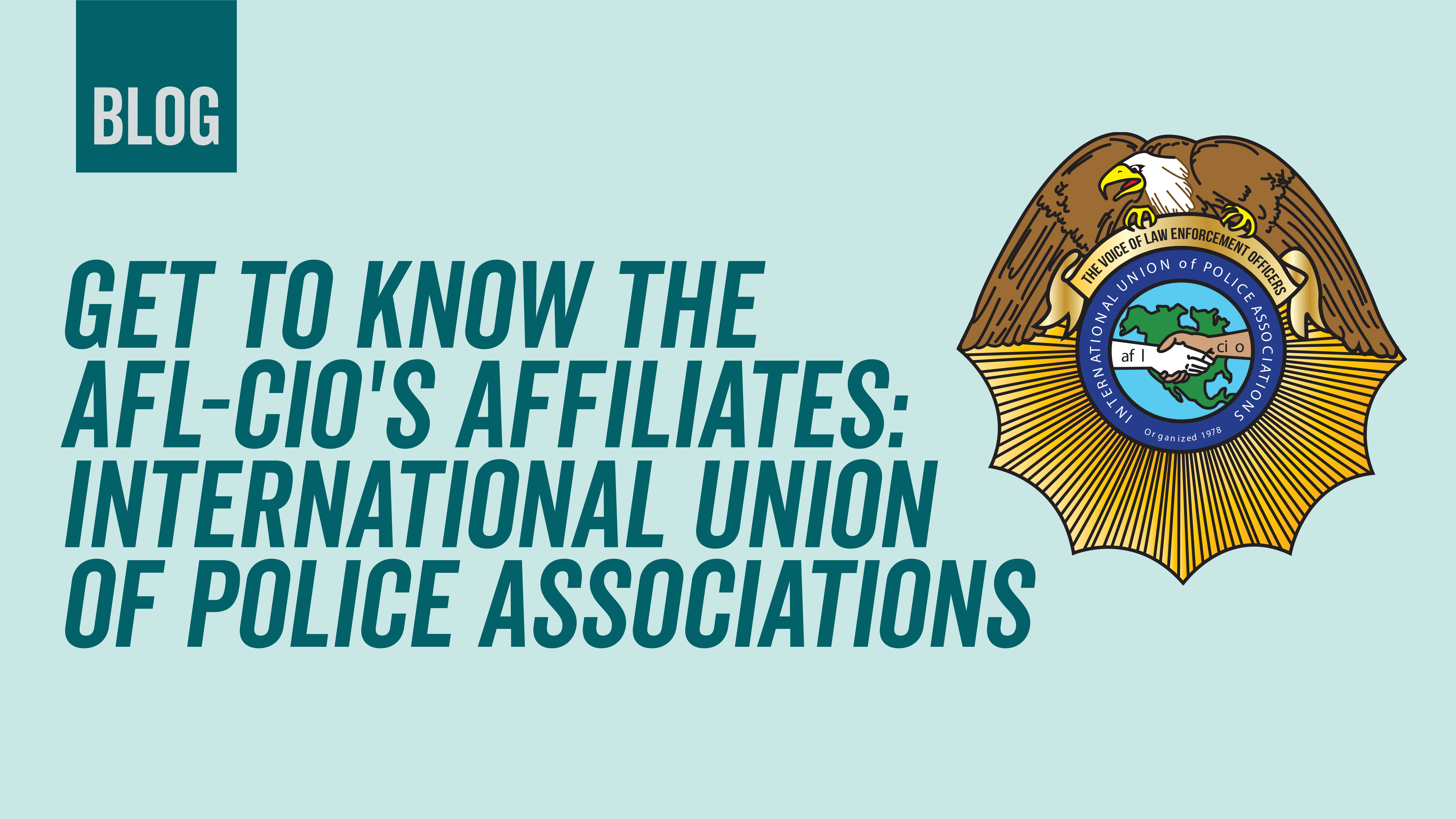 Next up in our series that takes a deeper look at each of our affiliates is the International Union of Police Associations.
Name of Union: International Union of Police Associations (IUPA)
Mission: To improve the lives of law enforcement, to promote legislation that protects and affects public safety officers and to represent the needs of law enforcement officers and support personnel.
Current Leadership of Union: Sam A. Cabral serves as international president of IUPA. He began his law enforcement career in Defiance, Ohio, in 1965 and retired in 1991. In 1988, he was elected as international vice president of IUPA. He was elected international secretary-treasurer two years later and was first elected president of IUPA in 1995.
Michael V. Crivello serves as international vice president, and Hugh J. Cameron serves as international secretary-treasurer.
Members Work As: Rank and file law enforcement officers, EMS workers, corrections officers and law enforcement support personnel in the United States.
Industries Represented: Law enforcement and related support fields.
History: The history of IUPA began in 1954 with the founding of the National Conference of Police Associations (NCPA), which came together in response to the evolving demands of the law enforcement profession and the need to strengthen collective bargaining efforts. In 1966, the NCPA changed its bylaws to allow the first Canadian associations to join and the organization changed its name to the International Conference of Police Associations. Soon after, the organization officially became a union and changed the name once more to the International Union of Police Associations.
In 1979, IUPA was granted a charter as a national union under the AFL-CIO. In recent decades, IUPA has continued to expand rapidly, including the affiliation of law enforcement and corrections officers in Puerto Rico and the U.S. Virgin Islands.
Current Campaigns/Community Efforts: IUPA helps members and their families with higher education costs through the IUPA Free College Benefit and the Edward J. Kiernan scholarship. The Run for the Badge 5K raises money for the National Law Enforcement Museum. The Law Enforcement Officers Relief Fund (LEORF) holds a golf tournament to raise money for the fund. LEORF also sponsors an annual conference that provides training and education for attorneys and local leaders who represent union members through collective bargaining and other civil/criminal matters. IUPA publishes the Police Union News to keep members and the public informed about law enforcement-related news.