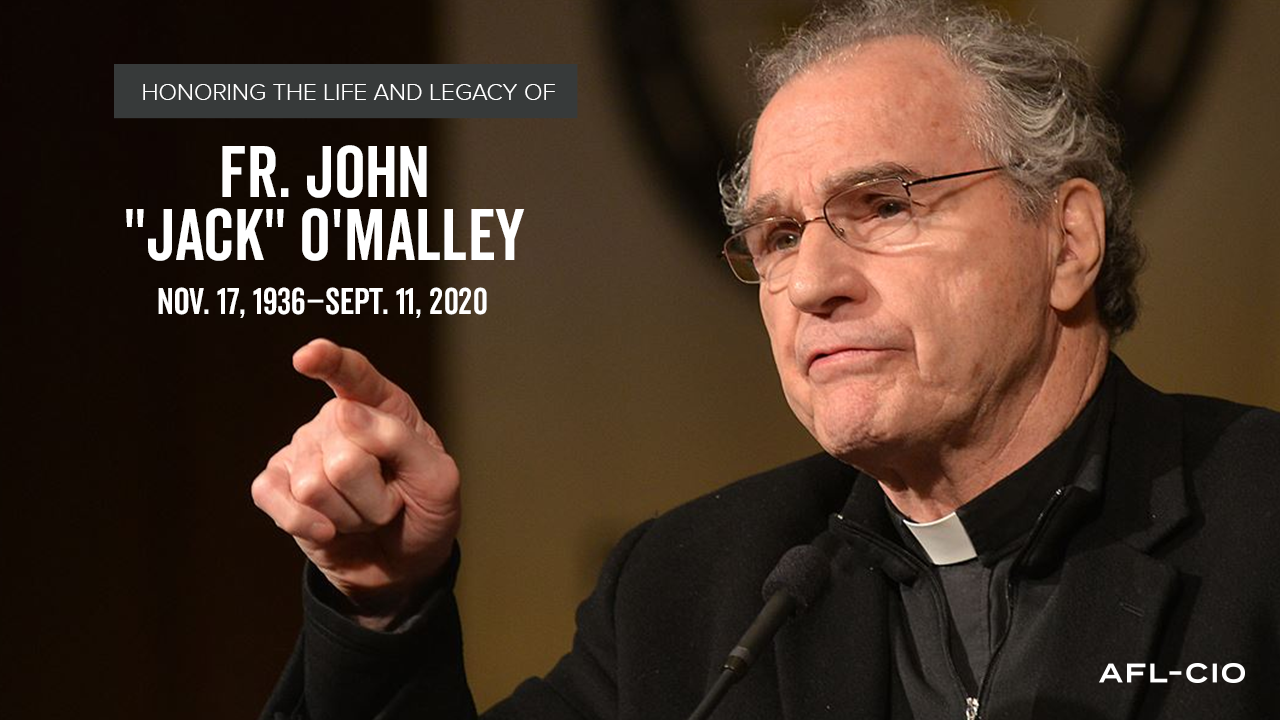 Father John "Jack" O'Malley, a lifelong champion of labor and civil rights, passed away on Friday at the age of 83. He served as the chaplain of the Pennsylvania AFL-CIO and the Allegheny-Fayette Central Labor Council. Father O'Malley was an individual of deep religious faith who personified the Beatitudes and believed in taking the Gospel into the streets, said Joseph Delale of IUE-CWA Local 630, former AFL-CIO community service liaison with the Allegheny labor council. Father O'Malley provided spiritual guidance during numerous worker actions, including the Delano grape strike that began in California in the 1960s and spread to other cities, including Pittsburgh's Strip District. At the time, he housed César Chávez and organizers for the United Farm Workers in his parish house.
In 2002, Father O'Malley joined the mining community of Acosta, Pennsylvania, as families were anxiously awaiting news of nine miners who were trapped underground in the Quecreek Mine. In the most trying circumstances, the families of the trapped miners kept their faith in God, he said at the time. "They are praying that time doesn't run out," Father O'Malley said. He spent a weekend comforting the families in their time of uncertainty. He slept in his car and on the ground, despite having back troubles. In the end, all nine miners were rescued alive.
Father O'Malley's work linked the faith community and the labor movement together in solidarity. The Catholic Labor Network called him "one of the great labor priests." He also played a leading role in establishing the Pennsylvania Interfaith Impact Network, encouraging the cross-denominational organization to embrace the labor movement to help workers. In 2014, the Pennsylvania AFL-CIO honored him with the state federation's Citizen of the Year Award. Father O'Malley once said, "We know that when people don't have enough to eat and don't have safety at the workplace—whether they're a mine worker, a steelworker, a farmworker or a fast-food worker—it becomes a moral issue, and the church should be involved." The AFL-CIO joins in honoring his lifetime of fighting for working people, and we send our condolences to all who knew and loved him.