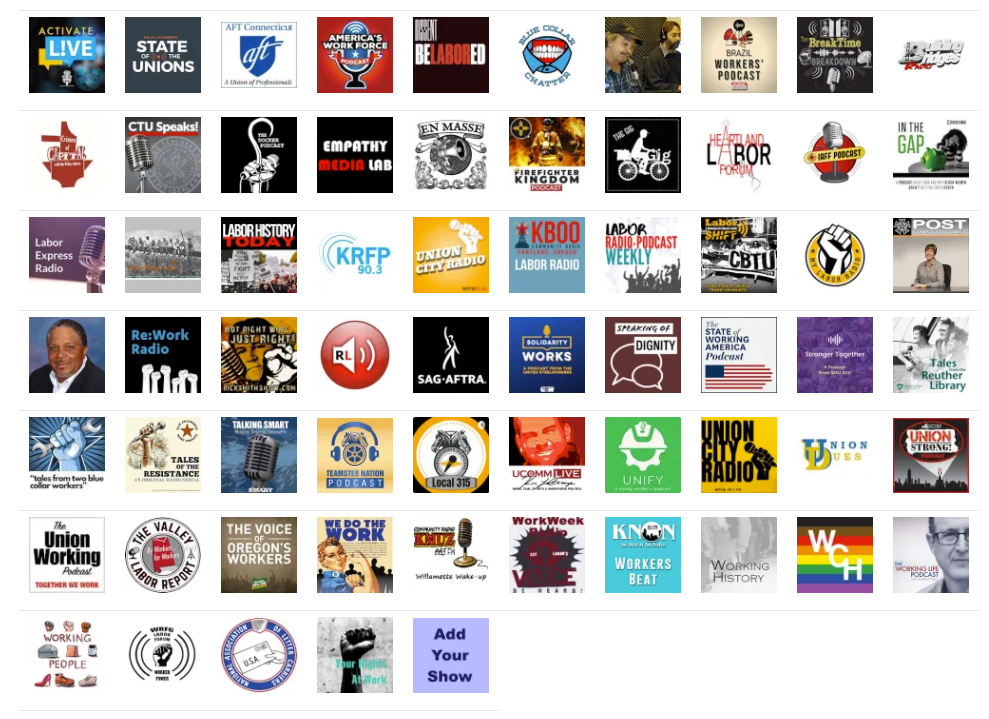 Launched in April, the Labor Radio Podcast Network has recently expanded to more than 60 labor-related shows in four countries. The voices of the working class often get overlooked in the corporate-controlled media. The goal of the network is to help raise the voices of working people and organized labor to demand and achieve better treatment from workplaces and elected officials.
"The explosive growth in members of the Labor Radio Network in a few short months is testament to a movement that will continue to expand in the coming months and years," said network founder and producer Chris Garlock, who is also communications director for the Metropolitan Washington Council AFL-CIO. Garlock hosts and produces several labor radio and podcast shows, including Union City Radio and Your Rights At Work on WPFW 89.3FM, the Labor History Today podcast and the new Labor Radio Podcast Weekly podcast. 
The Labor Radio Podcast Network is both a one-stop shop for audiences looking for labor content and a resource for labor broadcasters and podcast hosts. Resources include a weekly podcast (Labor Radio Podcast Weekly, available on most podcast platforms) summarizing shows produced by network members, marketing on social media, a website listing network shows and how audiences can find them, a database for contacting expert guests, access to a private listserv for network members, and a weekly video call to increase solidarity and support among members.
Visit the links below to hear the voices of working people.