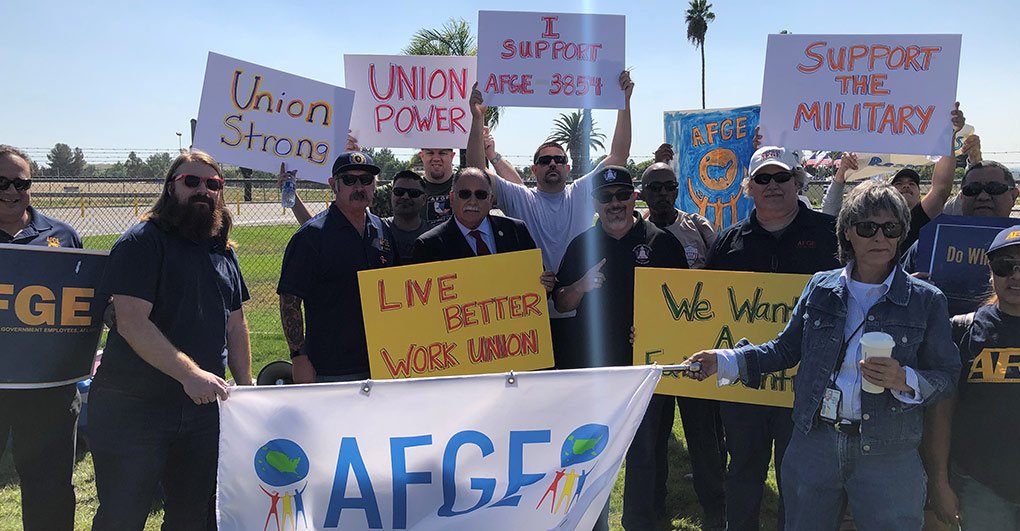 Working people across the United States have stepped up to help out our friends, neighbors and communities during these trying times. In our regular Service + Solidarity Spotlight series, we'll showcase one of these stories every day. Here's today's story.
During the previous administration, federal government agencies felt empowered to pursue anti-union strategies that stripped federal workers of their right to bargain collectively. Management at March Air Reserve Base in California and Davis-Monthan Air Force Base in Arizona showed their animus when they imposed contracts that took away grievance procedures and did not recognize union leaders. AFGE District 12 subsequently filed unfair labor practice complaints with the Federal Labor Relations Authority (FLRA) on behalf of its members and won.
The judges who adjudicated the union's complaints recently ordered the Air Force to immediately stop implementing the illegal contracts and return to the status quo. They also ordered the agency to go back to the bargaining table with the union and notify all employees regarding the violations.