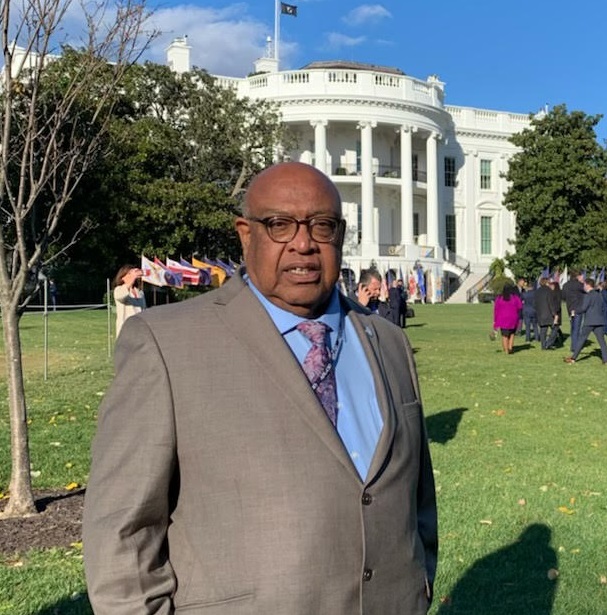 After decades of neglect and decline, President Biden signed the Infrastructure Investment and Jobs Act on Monday, marking a historic $1.2 trillion investment in the country's infrastructure. The legislation invests in roads, bridges, transit, rail, climate change mitigation, electric vehicles, clean drinking water, high-speed internet, resilient transmission lines and more, and is centered around the creation of good union jobs. AFL-CIO Secretary-Treasurer Fred Redmond and other advocates for working families were in attendance, representing the years of hard work that was put into the passage of this important bill and the importance of infrastructure investments for working people. 
In addition to the economic investments that will boost the economy, make work and traveling to and from work safer and create jobs, the legislation does a lot to help make the economy more fair and equal for women and communities of color. The legislation addresses racial justice and gender equity through improving economic opportunity and providing pathways to increased equality. In addition to investments in closing the digital divide, expanding public transit, cleaning up hazardous waste sites, making infrastructure more resilient to climate change and extreme weather and clean drinking water, the legislation ensures that women and people of color will have access to the high-quality jobs the bill creates. People of color and women were disproportionately affected by the pandemic and the act would help mediate those effects while working to shrink the persistent racial wealth gap and cycles of poverty that affect communities of color.
The investments also will allow for activists and leaders like Judaline Cassidy, a member of United Association of Union Plumbers and Pipefitters (UA) Local 1, to pursue programs that benefit women and people of color in the workforce. Cassidy hails from Trinidad and Tobago and has more than 25 years as a tradeswoman under her belt. When she's not continuing to perfect her craft, she focuses on efforts to inspire women to join the building trades. Among her other projects is a podcast, "Tradeswomen Talk," that spotlights women in the building trades, "Tools and Tiaras," which introduces young girls to the building trades, and "Lean In Women in Trades," a partnership with author Sheryl Sandberg that helps women navigate the trades.
This historic investment is a good starting point, but there is still work to be done. The next step is for Congress to pass the Build Back Better Act, which will knock down barriers and help so many workers, especially women and people of color, find high-quality sustainable jobs. Activists like Cassidy are working hard to improve the lives of those around them, and it's up to Congress to provide them with the support they need to not only succeed, but to expand their efforts to benefit even more working families.