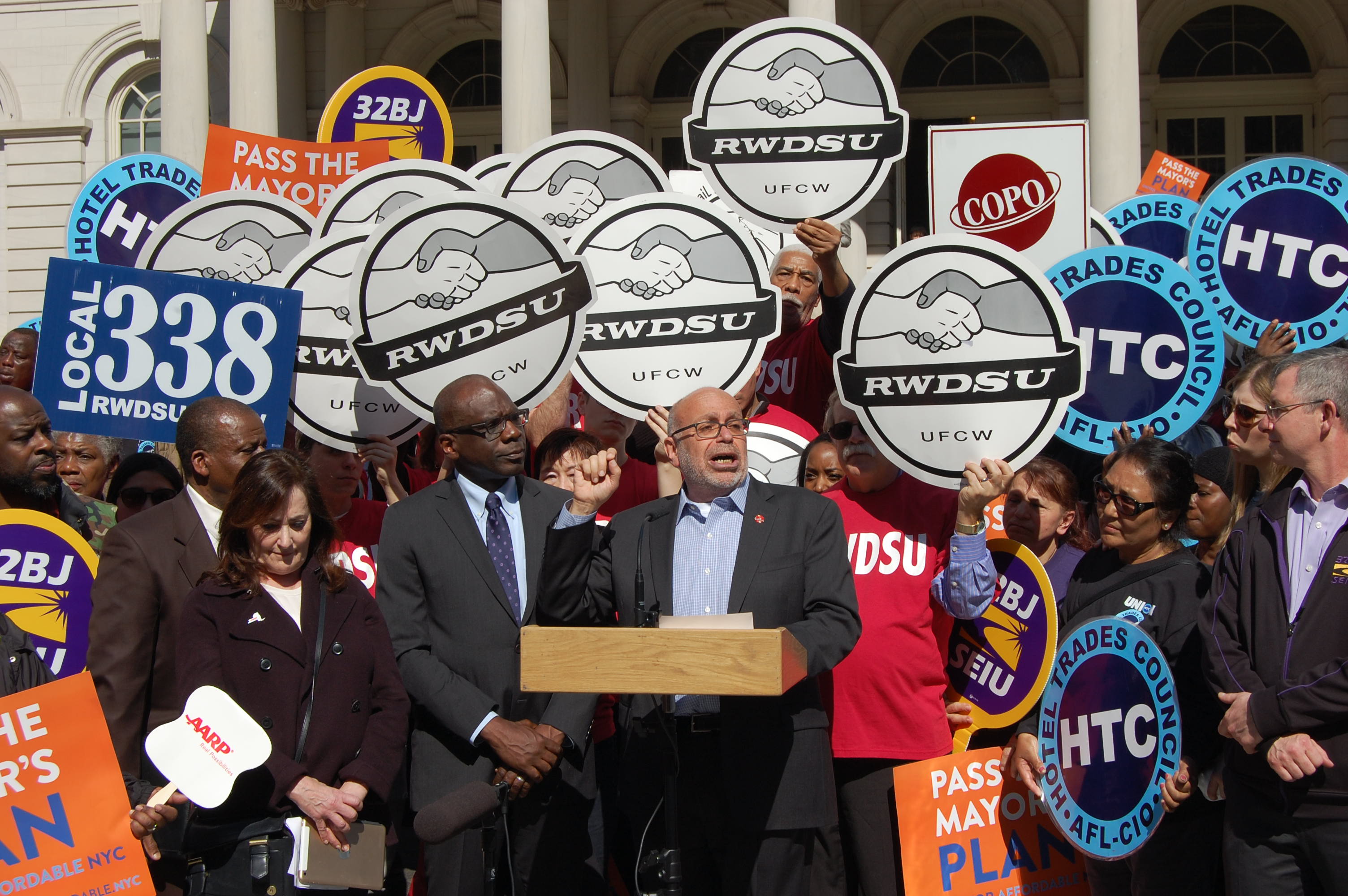 Working people across the United States have stepped up to help out our friends, neighbors and communities during these trying times. In our regular Service + Solidarity Spotlight series, we'll showcase one of these stories every day. Here's today's story.
With holiday shopping season right around the corner, the Retail, Wholesale and Department Store Union-UFCW (RWDSU-UFCW) released two statements on the need to treat workers fairly, especially this time of year. RWDSU-UFCW President Stuart Appelbaum is urging holiday shoppers to treat workers with dignity and respect as they return to shopping in stores amid supply chain issues. "Our members are eager to welcome customers back to stores this holiday season, but as incidents of harassment, violence and hate continue to rise in stores, workers are worried about their physical and mental safety," he said. "Shoppers need to remember what this season is supposed to be all about—kindness."
Appelbaum also took aim at Amazon, which notoriously mistreats and dehumanizes its workers. He called on the retail giant to stop union-busting and allow its workers to freely come together to form unions. "The company has continued to repress workers' voices and prevent their ability to make effective change at work—which can only happen when workers are able to join together through a union," he said.