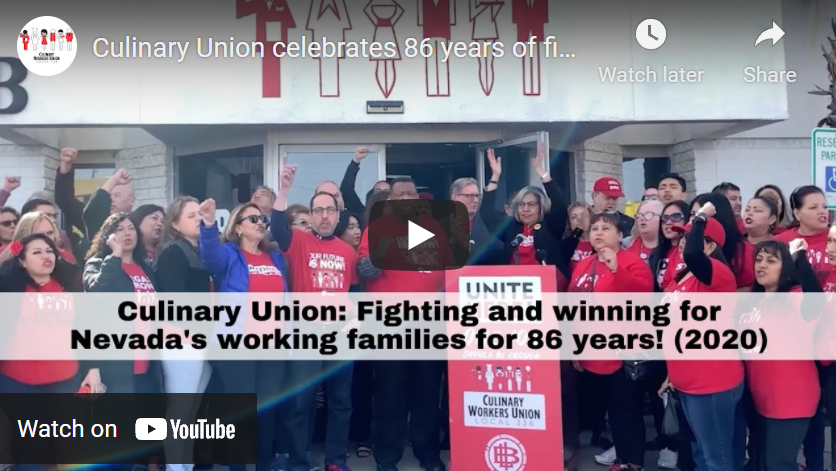 Working people across the United States have stepped up to help out our friends, neighbors and communities during these trying times. In our regular Service + Solidarity Spotlight series, we'll showcase one of these stories every day. Here's today's story.
Chartered in 1935, the Culinary Union-UNITE HERE Local 226 is celebrating its 86th anniversary this week. An organization that has improved the lives of hundreds of thousands of Nevada hospitality workers and their families with decent wages and benefits, the Culinary Union has much to be proud of.
"Working families in Nevada are resilient because of the strength and sacrifices made by generations of Culinary Union members who [have] come before us. In nearly nine decades, Nevada's working families have seen many changes: From presidents and politicians to casino buildings and corporations—our community is always evolving, and in spite of some incredible challenges, workers have built and maintained real power over 86 years," said Geoconda Argüello-Kline, secretary-treasurer of the Culinary Union.
The union's membership has risen from 18,000 in 1987 to 60,000 members today. Click here to watch the new video about the successes of both the Culinary Union and its members in 2020.