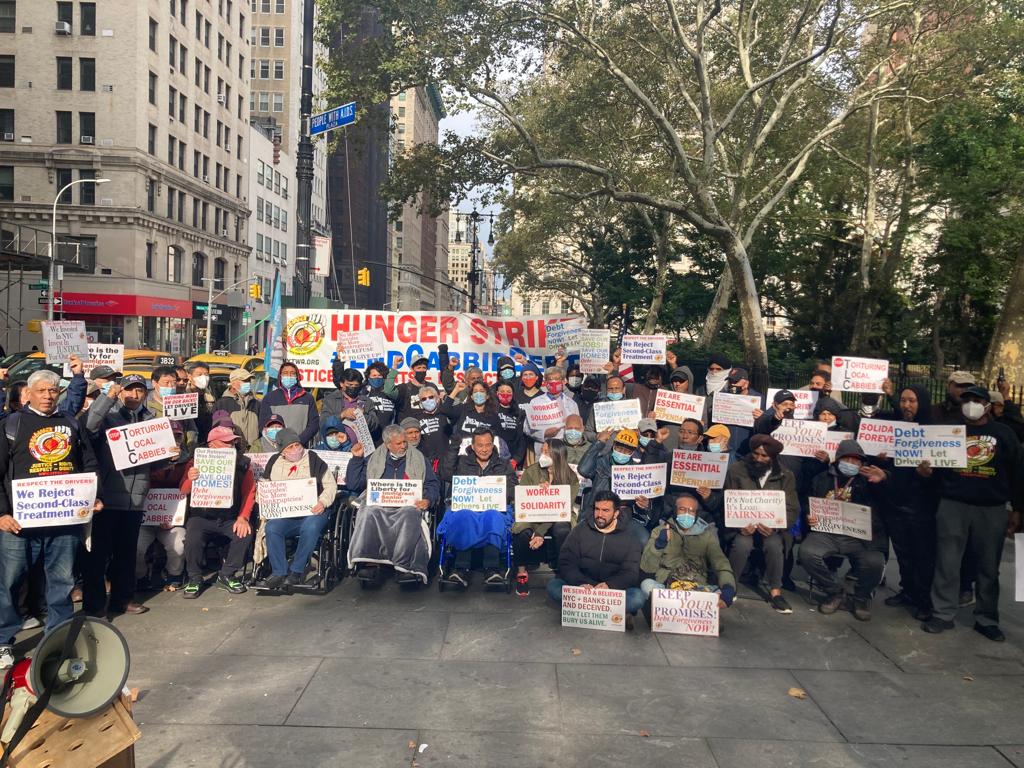 Working people across the United States have stepped up to help out our friends, neighbors and communities during these trying times. In our regular Service + Solidarity Spotlight series, we'll showcase one of these stories every day. Here's today's story.
After 3 years of direct action, 6 weeks of 24/7 mobilization starting in September and a 15-day hunger strike that ended on November 3, the New York Taxi Workers Alliance (NYTWA) reached an agreement with the city and Marblegate Asset Management (the holder of many of the relevant loans) for significant debt relief for the city's taxi drivers.
When drivers first acquire the medallion that allows them to drive in the city, many are forced to go into such deep debt that paying it off becomes a challenge. Under the agreement, total principal and monthly payments will be capped at more reasonable levels and drivers will no longer risk having liens placed on their homes or bank accounts.
"We won a campaign to win back our lives and honor the memory of the brothers we lost to the despair of debt," said Bhairavi Desai, executive director of NYTWA. "After years of pain and loss, we want to celebrate our triumph, the strength of driver unity and the dawning of our new days. We still also have a lot of work ahead of us—especially in getting all the lenders to the table, negotiating temporary payments before this program is up and running, securing tax exemption on forgiven debt and making sure absolutely no driver—including those foreclosed on or in bankruptcy court—is left behind. Today, while we build our momentum for the next stage, we celebrate the victory and we thank the leaders who walked the walk to make it possible."