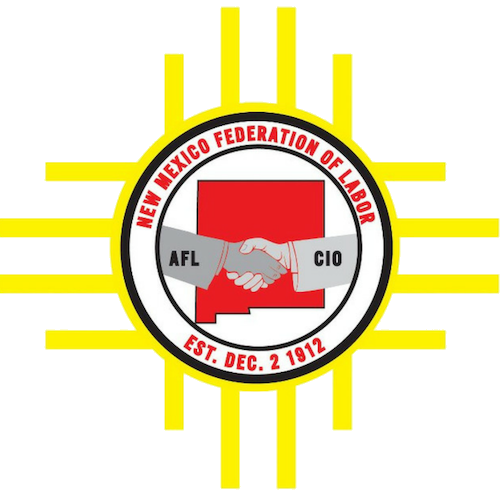 Working people across the United States have stepped up to help out our friends, neighbors and communities during these trying times. In our regular Service + Solidarity Spotlight series, we'll showcase one of these stories every day. Here's today's story.
After nearly a year of hard work, the New Mexico Federation of Labor rejoiced as Gov. Michelle Lujan Grisham signed House Bill 20, the Healthy Workplaces Act, into law. This bill institutes earned sick leave for all private sector employees across the state. By signing this legislation, the governor brings New Mexico in step with 15 other states already providing basic worker protections.
Set to become effective July 1, 2022, it will provide all private sector employees (including part-time, temporary and seasonal employees) with paid sick leave. The law provides for up to 64 paid hours per year for qualified leaves (employees earn one hour of sick leave for every 30 hours worked).
"Today, New Mexico's workers, families and businesses now have the opportunity to establish a healthier workforce and therefore healthier workplaces. While the pandemic may have brought the critical need for sick leave into focus, the need has always been there. Today, earned paid sick leave becomes reality for tens of thousands of hardworking New Mexicans. Today is a win for working families," said the New Mexico Federation of Labor in a statement.