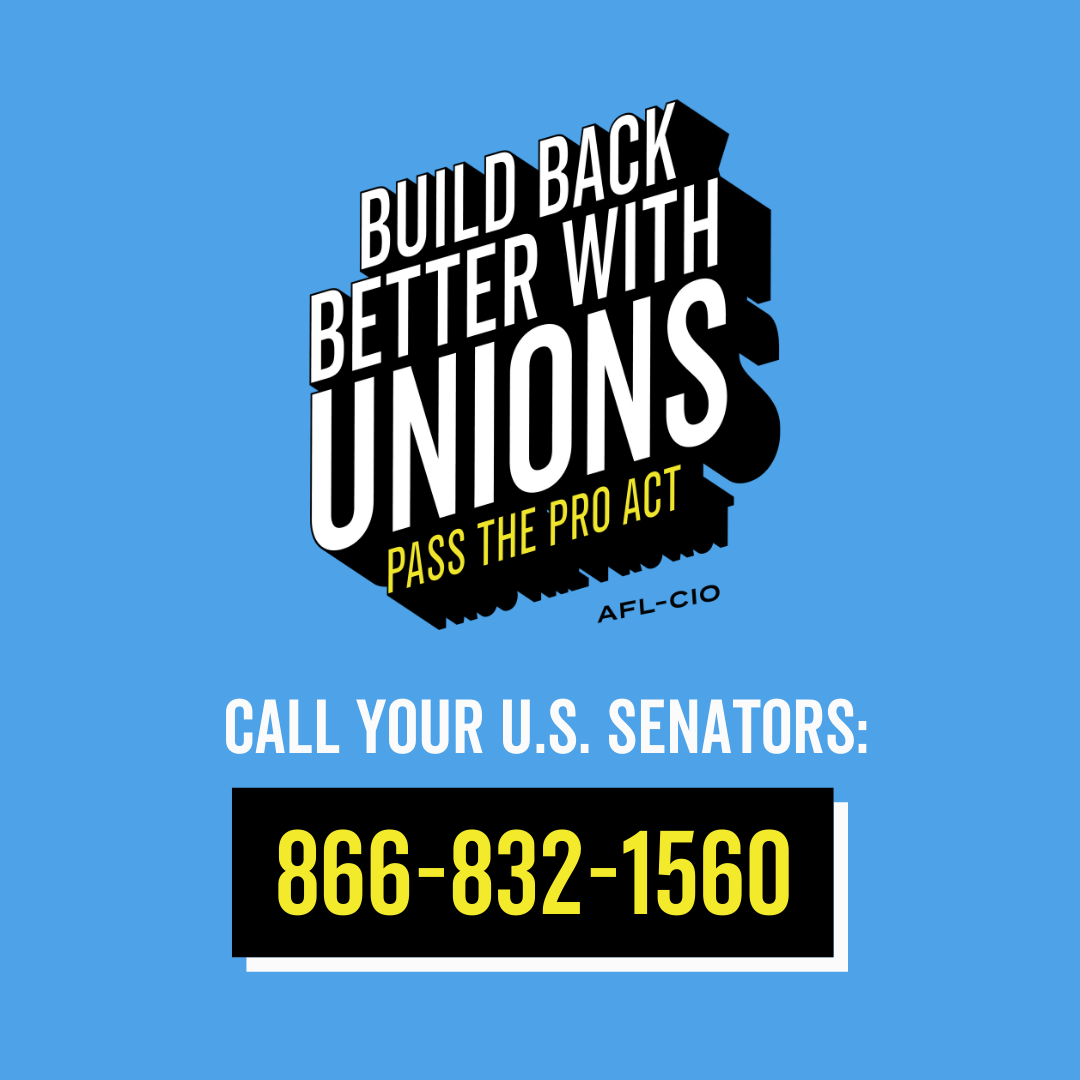 Sen. Patty Murray (Wash.) and Rep. Robert C. "Bobby" Scott (Va.) have introduced the Protecting the Right to Organize (PRO) Act, which restores the right of workers to freely and fairly form a union and bargain together for changes in the workplace. The PRO Act is landmark worker empowerment, civil rights and economic stimulus legislation and an essential part of any plan to build back better from the COVID-19 pandemic and recession. The provisions of the PRO Act will help all working families, but in particular, the PRO Act will help address systemic racism.
Here are five ways it does that:
1. The union advantage is greater for Black, Latino, women, immigrant, LGBTQ and other workers who have experienced workplace discrimination. Black, Latino and women workers are paid 13.7%, 20.1% and 5.8% more, respectively, when they belong to a union. Union contracts pay women and men the same for doing the same job. You cannot be fired for your sexual orientation or gender identity under a union contract.
2. The latest research shows that the rapid growth of unions in the 20th century dramatically reduced inequality by extending the union advantage to more workers, particularly lower-income workers and Black workers, while at the same time raising standards for nonunion workers across entire industries. Growing today's labor movement is the only policy that has the scale necessary to take us off our current trajectory of ever-growing inequality. Without it, broadly shared prosperity that extends to most working people has virtually no chance.
3. Another consequence of declining worker power and economic failure is that more and more people lose confidence in the system as a whole. To restore that confidence and strengthen our democracy, we need to make the economy work for working people. The more our democracy functions properly, the more of a voice Black, Latino, women, immigrant, LGBTQ and other workers will have.
4. A union contract is the single best tool we have to close racial and gender wage gaps, and to ensure dignity and fair treatment for all workers, regardless of where we were born, who we are, or what industry we work in. More than 65% of union members are either women or people of color, and Black workers are the most likely of any demographic group to be union members (13.5%). The decline of unionization has played a significant role in the expansion of the racial wage gap over the past four decades, and an increase in unionization would help reverse this trend.
5. The PRO Act would reduce inequality, ensuring that workers share in the benefits of future economic growth and the rising productivity that will be fueled by technology, and give workers a say in how technology is deployed in the workplace. The PRO Act also includes specific provisions to correct trends that may be troubling in the future such as employers washing their hands of responsibility toward the workers who make them profitable.