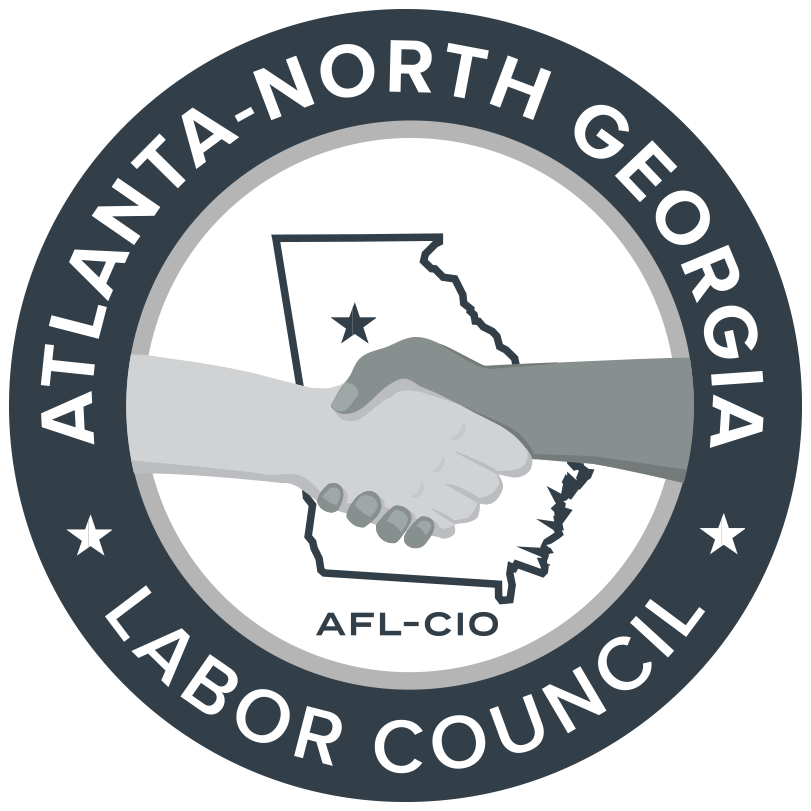 Working people across the United States have stepped up to help out our friends, neighbors and communities during these trying times. In our regular Service + Solidarity Spotlight series, we'll showcase one of these stories every day. Here's today's story.
The Atlanta-North Georgia Labor Council was joined by GA Familias Unidas, Sur Legal Collaborative, Atlanta Jobs with Justice, and the National Council for Occupational Safety and Health for a vigil in Gainesville, Georgia, to commemorate the workers of Foundation Food Group who have died. Last Wednesday marked the three-month anniversary when six workers lost their lives during a deadly nitrogen leak at the plant.
"This is a crisis across Georgia," said Executive Director Sandra Williams (RWDSU-UFCW) of the Atlanta-North Georgia Labor Council. "The figures from the [U.S.] Bureau of Labor Statistics show a 15% increase in deaths from workplace trauma from 2015 to 2019, and we mourn over 207 Georgians who died in work incidents in 2019, that's not accounting for the pandemic's toll on the lives of working people."
In coming together to remember the fallen workers of Georgia, we urge our elected officials to support the PRO Act, a piece of legislation that will expand protection for workers in multiple industries by expanding coverage under the Fair Labor Standards Act and protecting workers' rights to form unions, and we demand the White House and [the Occupational Safety and Health Administration] to stop delaying the emergency temporary standard to make COVID safety guidelines specific and mandatory.
Atlanta-North Georgia Labor Council President James Williams (IBEW) added:
January's tragedy at Foundation Food Group should have been prevented, and those workers should be with us here today. All workers have the right to be safe on the job. Wednesday's event in Gainesville for Workers Memorial Day was both to mourn those we have lost, but also to reaffirm that we are going to keep fighting like hell for the living.