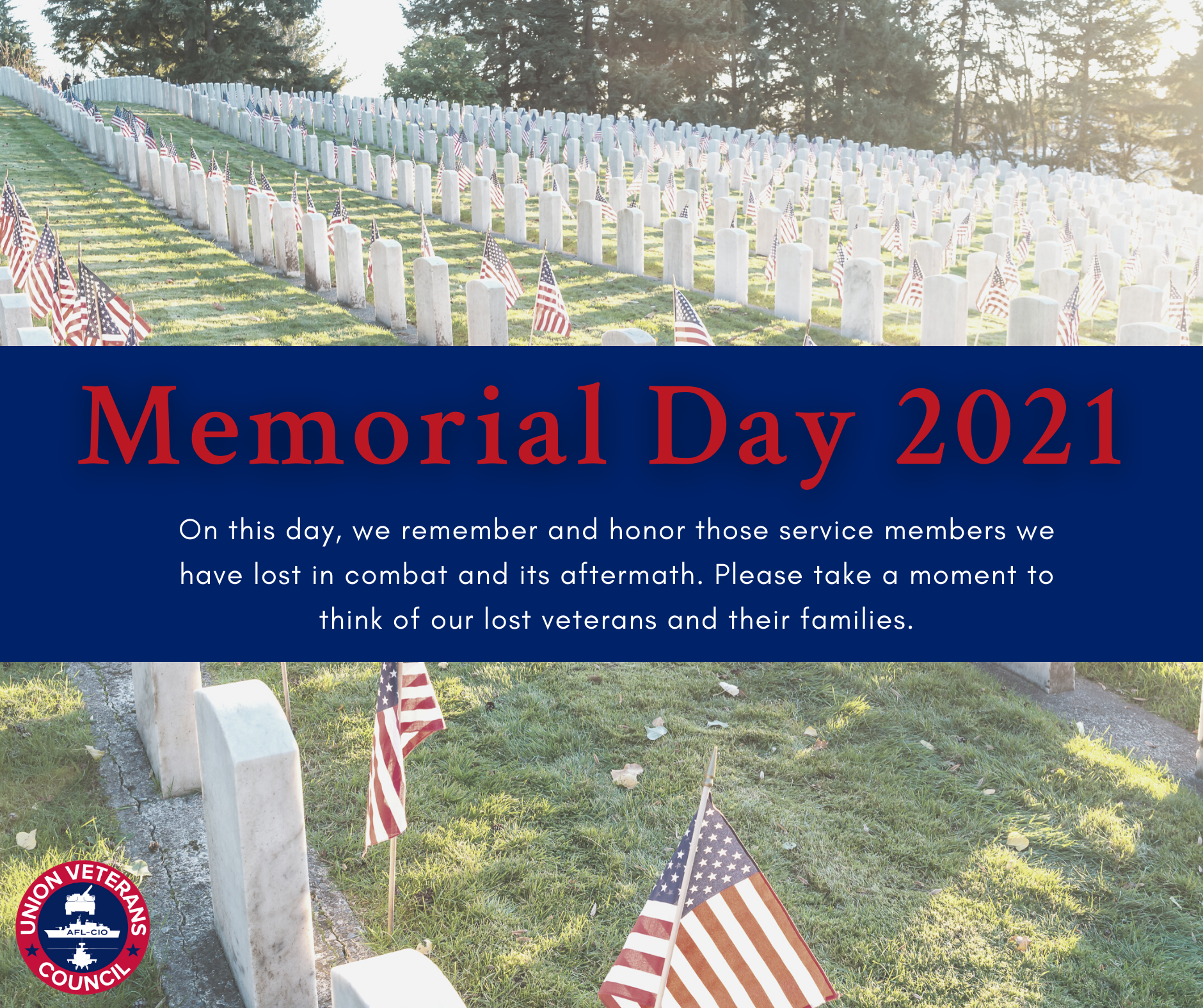 Today is Memorial Day. There are more than 1 million working union veterans in the labor movement—found within every affiliated union of the AFL-CIO. For many of those veterans and their families, today is a day of reflection and remembrance. It's up to all of us to honor the memories of those we celebrate today and to be there for our sisters and brothers who might be having a tough day.
Let's be clear: Memorial Day isn't Veterans Day. Veterans Day is a day that honors the service and sacrifice of all U.S. military veterans. Memorial Day is set aside explicitly for those U.S. military personnel who made the ultimate sacrifice in service to our country. 
There's nothing wrong with using this long weekend to attend a BBQ and have a good time. But we should collectively take a moment to remember the true purpose of the day and also remember that many will be grieving. 
We've lost too many veterans, overseas and at home due to the traumas of war. This year, the Union Veterans Council is using its microphone on Memorial Day to talk to union veterans who might need help or may know someone in need of help, and the council will include resources for veterans struggling with mental health or substance abuse.
We hope that you will join us in spreading this message.
Substance Abuse
Too many veterans have died due to struggles with substance abuse after returning home. On this Memorial Day, let those in your life who are struggling know there are resources available. Let them know, they have your support. Visit the Veterans Administration (VA) for more.
Mental Health
Today is a particularly hard day for veterans and military families. If you or someone you know is struggling with mental health, there are support systems here for you. Please visit the VA for more.
Other Resources