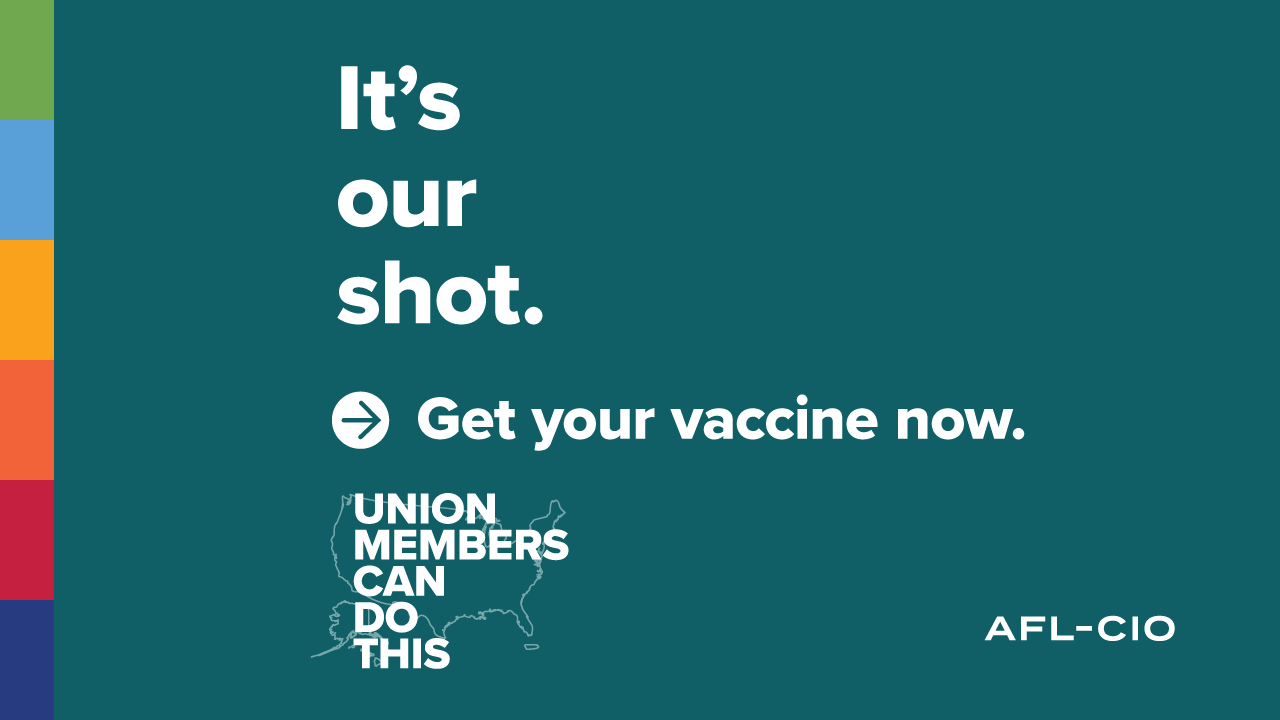 In late May, America hit a milestone: More than half of the country's population had received at least one dose of the COVID-19 vaccine. But we still have a ways to go. Getting vaccinated is an important tool to help slow the spread of COVID-19 and put an end to the pandemic. We have lost too many co-workers, friends and family members from COVID-19. We must do everything we can to get as many vaccines into the arms of Americans as possible. Before we rush back into enjoying all of the things we used to before the pandemic—the sporting events, the nights out, the dinners at our favorite restaurants—let's keep building vaccine confidence to make sure we never have to endure a year like 2020 again.
Here are the reasons why it's important we all get the vaccine:
Getting vaccinated helps keep you from getting sick or seriously ill even if you get COVID-19.
Getting vaccinated protects your family, friends and co-workers, particularly the most vulnerable people who are at increased risk for severe illness from COVID-19.
Getting vaccinated is the safest way to build protection for you, your loved ones and your entire community.
Getting vaccinated produces immunity in your body against the virus.
COVID-19 vaccines are safe and effective. The results from clinical trials have shown this to be true. Vaccine use would not be authorized if they weren't deemed safe.
Getting vaccinated does not cause you to get sick with COVID-19. After getting vaccinated, you might have some side effects, which are normal signs that your body is building protection.
Getting vaccinated is an important tool to help slow the spread of COVID-19 and put an end to the pandemic. Continue to wear a mask when you're inside public places, stay 6 feet apart from people who don't live with you and who may not be vaccinated, avoid crowds and wash your hands frequently.
Vaccines are effective and important, and are another layer of protection that also includes strong health and safety protections in the workplace that prevent you from being exposed to COVID-19. Workplaces are high-risk settings for COVID-19 exposures because many people breathe in the same air, for long periods of time, and do not know if others are infected with COVID-19.
Getting the COVID-19 vaccine is how we make sure we put an end to the pandemic.
OK, now you know why it's important. Do your part so we can finally leave the pandemic behind.