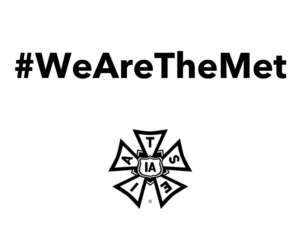 Working people across the United States have stepped up to help out our friends, neighbors and communities during these trying times. In our regular Service + Solidarity Spotlight series, we'll showcase one of these stories every day. Here's today's story.
The New Jersey State AFL-CIO, led by President Charles Wowkanech (IUOE), has launched a first-of-its-kind virtual picket line in support of workers at New York's Metropolitan Opera, who are locked out by management. In December, the workers, members of Theatrical Stage Employees (IATSE), rejected a demand from management that all workers take a 30% pay cut. Management also imposed work-rule changes unrelated to the pandemic. Other unions also were locked out as well, and singers, stagehands, set builders and lighting and sound techs, and more found themselves without a job during a global pandemic.
The labor movement, from New York and beyond, has shown our solidarity with the Met Opera workers. New Jersey, for instance, launched a virtual picket line, where anyone can participate and show support. All you have to do is take a photo of yourself with a pro-IATSE sign (download signs from the virtual picket line website) and then submit the photo. Once the picture is processed, it will appear on the digital picket line screen in front of the Metropolitan Opera building. Join the virtual picket line today!