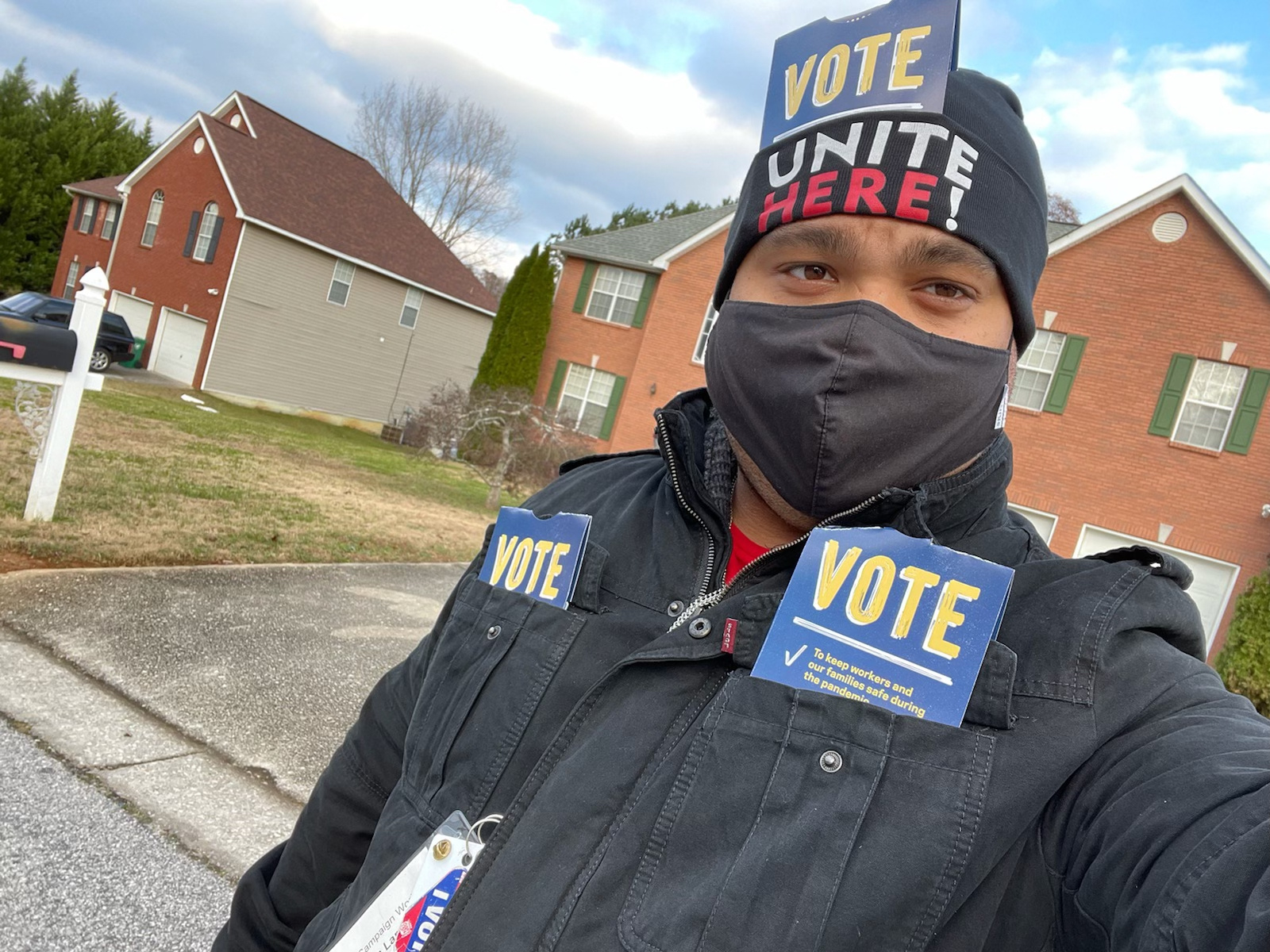 For Pride Month, the AFL-CIO is spotlighting various LGBTQ Americans who have worked and continue to work at the intersection of civil and labor rights. Today's Pride Month profile is Juston Larsen.
Juston Larson is a Starbucks barista at McCarran Airport in Las Vegas and has been a member for six years with the Culinary Workers Union, UNITE HERE Local 226. Larson has severe allergic asthma that requires him to carry medication at all times, even when he worked as a canvasser as his union helped win Nevada for Joe Biden and Kamala Harris.
"As an LGBTQ+ member, being a union member means unity to me," Larson said. "The union difference means that I am not alone because my union is so diverse. After the COVID-19 pandemic hit in 2020, many workers like myself lost our jobs. For the last year, the Culinary Union is fighting for hospitality workers to have the right to return as the economy recovers. I'm grateful to be a part of my union!"