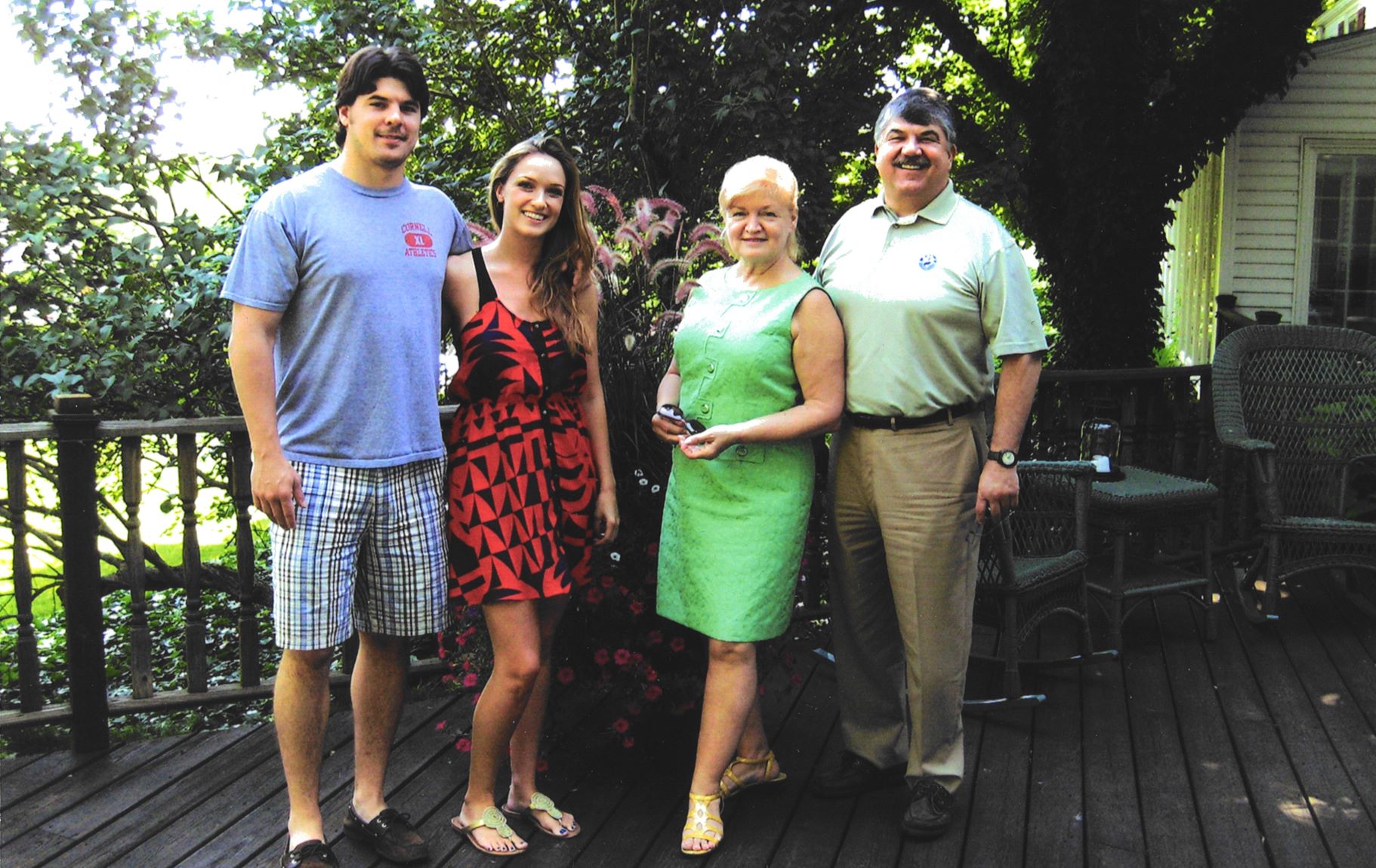 Richard Louis Trumka dedicated his entire life to making sure every institution he touched—the United Mine Workers of America (UMWA), the AFL-CIO, the U.S. government and the world community—served working people and the public interest, comforted the afflicted and afflicted the comfortable.
In that sense Trumka's legacy above all was his fight for democracy, from the UMWA of his youth to the AFL-CIO to the United States in 2020 to the world that he influenced through the global labor movement. Every day of his career,  Trumka fought for the right of working people to be heard everywhere it mattered—and the people he remembered were those who suffered in that cause—his friend the Colombian mine worker assassinated as he rode a bus to work, the miners he worked side by side with who gave life and breath to power our communities, the nurses, grocery workers, meatpackers, hotel workers, taxi drivers, steelworkers and autoworkers whose picket lines he joined and whose stories he heard through a lifetime of leading their fights. 
But the fight he fought was about something more than the particular demands of any given organizing drive or bargaining session—it was always about democracy—about the only question that really mattered—who gets a say in what happens? It must be said that Trumka in 2020 was prepared to lead working people into battle to defend our democracy—and his leadership in 2020, together with the courage of union members, helped make sure that the votes were counted, the result was honored and democracy was saved. 
And Trumka was devoted to dignity at work. He passionately cared about what happened to people when they clocked in, when they picked up the tools and put on a helmet. From his chairmanship of the mine safety committee in Nemacolin, Pennsylvania, to his fight for a COVID-19 workplace safety standard, his first question to anyone about any decision was always, "Will workers be safe?" His second question was, "Will workers be treated fairly and with dignity?" And his third question was, "Who will get the wealth workers create?" For Richard Trumka the labor movement was first, second and third about what happens to us when we go to work.
He saw the faces of the men who had worked by his side and had died in the mines until the end of his life. And yet he asked union members to go to Puerto Rico in 2017 and risk their lives to help our brothers, sisters and friends who were abandoned by the federal government. And they went.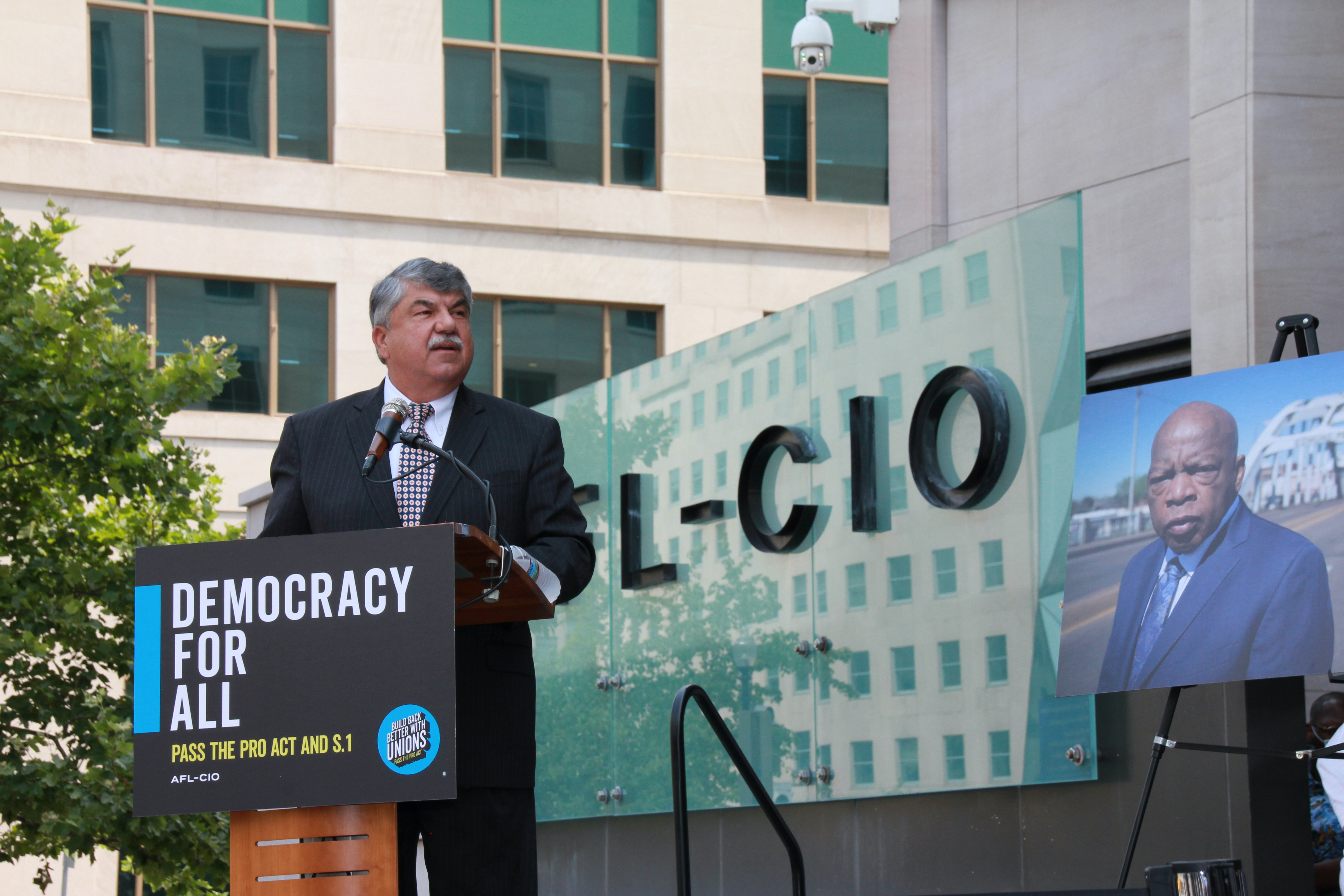 Trumka leaves a lifelong legacy of understanding the labor movement as both a thing in itself—a place of solidarity—and as the most singular, powerful tool for economic justice. He believed the labor movement must be heard on the core direction of the economy. As president of the Mine Workers, he helped found the Economic Policy Institute, and as president of the AFL-CIO, he was an insistent voice in the ears of presidents of both parties and Federal Reserve chairs of all stripes, demanding economic policy that benefited working people—full employment, rising wages, economic security and, most of all, bargaining power. One of his proudest moments was that he was the sole dissenter on then-President Bill Clinton's Social Security commission when it voted to consider partial privatization. Another was the passage of the United States–Mexico–Canada Agreement—with labor rights enforcement language that he insisted on over then-President Donald Trump's initial opposition.
Trumka believed the labor movement had a responsibility to fight for all working people and to build an economically just society. He led one of the most substantial strikes in American history against the Pittston Coal Co. between 1989 and 1990. At stake was the health care of nearly 2,000 retirees, widows and miners with disabilities. It was a tactical masterpiece. In the course of the strike, Trumka went to jail. He saw judges in the pocket of the company try to take the UMWA's treasury. The men and women of the Mine Workers risked their lives in the plant occupation that won the strike—facing down armed company guards and state police. The guards and the police waved machine guns and screamed insults at the strikers, trying to provoke violence. Yet Richard Trumka's message at every moment was nonviolent civil disobedience. During the heart of the strike, which lasted nearly a year, Trumka would lay in bed at night and close his eyes. He'd see the faces. The union members. The widows. The retirees. And the kids. They kept him going. On the darkest of days, they were his guiding light. "One day longer. One day stronger," he would say. Workers at Pittston achieved victory at a time when working people desperately needed a win, still reeling from then-President Ronald Reagan's decision to fire America's unionized air traffic controllers. 
Trumka brought that vision to the world stage—from his youth organizing coal miners in Alabama to go on sympathy strike with South African miners protesting apartheid to, most recently, his fight for imprisoned Uyghurs in China. For the right of working people in the United Kingdom to have a voice in trade negotiations to his support for imprisoned trade unionists in Burma.
Trumka hated racism and sexism and other bigotry, something he referred to as the "isms." He understood his mission was more than political, more than economic. That he was lifting up the moral value of solidarity that he learned from his parents, from his immigrant community, from his sisters and brothers in the Mine Workers, and from his Catholic parish in Nemacolin.
Trumka was a man in full. His private life was as big as his public persona. His love for his family—his parents, his wife and son, his sister and brothers-in-law, grandkids, and the many people for whom he was a surrogate parent and brother—shined through him. He was a magnificent hunter, a man whose football career, ended by injury, was transformed into a lifelong love of the game and a devotion to teaching it to young people. Watching his son, Richard, play linebacker at Cornell University gave him special joy and, despite the schedule of a global labor leader, he never missed a game. He was never happier than when he was with his grandchildren, Trey, Taylor and Ki. Trumka also had a devotion to craft—to how things are done and how things work. Trumka loved people, loved a fight, hated injustice and cruelty, and strived for self-knowledge. He was a student of history. And the history books will be sure to write about him. Trumka never stopped marveling at how much fortune had smiled on him by giving him the chance to fight for working people with every breath he had—from the darkness of the coal mines to the shining lights of the White House.
What is Richard Trumka's legacy to the labor movement? The labor movement as a movement. An organizing movement. The labor movement as a force for racial and gender justice. The labor movement as a powerful voice in leading the direction of the American economy—the counterweight to Wall Street, big corporations and billionaires. The force for justice and a voice at work. The idea that the labor movement must be above all prepared to fight, to risk everything for working people. And above all, the embodiment of solidarity as a way of being—an antithesis to greed and selfishness. A path to hope and light and love. He lived it every moment of his life, and workers around the world are better for it.