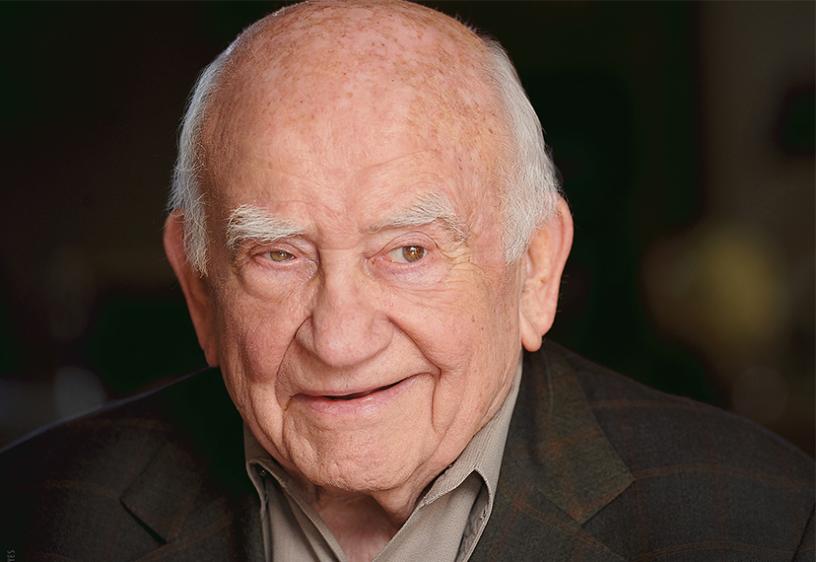 Yesterday, we lost not only an acting legend, but an activist whose work addressed many issues, including those that working people face daily. Asner is most known for an unparalleled acting career, which spanned from his much-beloved Lou Grant role in the 1970s and '80s to his memorable performance as Carl Fredricksen in Pixar's animated film "Up," to more than 100 other roles in television, film and video games. He served two terms as president of the Screen Actors Guild and received the organization's Life Achievement Award. His seven Emmys are the most ever awarded to a male actor; he has a star on Hollywood's Walk of Fame; and he was inducted into the Academy of Television Arts & Sciences' Hall of Fame. Few actors have ever accomplished as much on the screen as Asner.
But his work off screen was even more important. Born to Orthodox Jewish parents who emigrated to Kansas City, Missouri, from Russia, his background and upbringing led him to be an outspoken advocate for victims of oppression or injustice. He worked tirelessly for fairness for actors and actresses, and raised money to help union members survive a TV strike while his own popular TV show was affected by the strike. He was outspoken against the foreign and domestic policies of Ronald Reagan. As president of SAG, he helped secure victories that helped expand the rights, salaries and benefits of many actors. He did work for the California Federation of Teachers, the Campaign for Peace and Democracy and Democratic Socialists of America, while also fighting to help expand universal health care.
SAG-AFTRA President Gabrielle Carteris celebrated Asner's life: "There have been few actors of Ed Asner's prominence who risked their status to fight for social causes the way Ed did. He fought passionately for his fellow actors, both before, during and after his SAG presidency. But his concern did not stop with performers. He fought for victims of poverty, violence, war, and legal and social injustice, both in the United States and around the globe."
In 1984, Asner spoke to his devotion to his union and the labor movement when he wrote: "Our union is our bill of rights. It sets standards for compensation and hours of work, to counter exploitation. It fights for human rights and creative rights, against the forces of bigotry and censorship. It establishes our right to health benefits when we are sick, and pensions when we are old. It provides a redress of grievances when we are abused and gives us a voice that cannot be outshouted by networks or studios. It asserts our right to share in the profits gleaned by our labor. The union is our way of showing we care about each other, that we believe in more than the survival of the fittest."
Hollywood, the labor movement and the United States lost an important icon when Ed Asner passed yesterday.