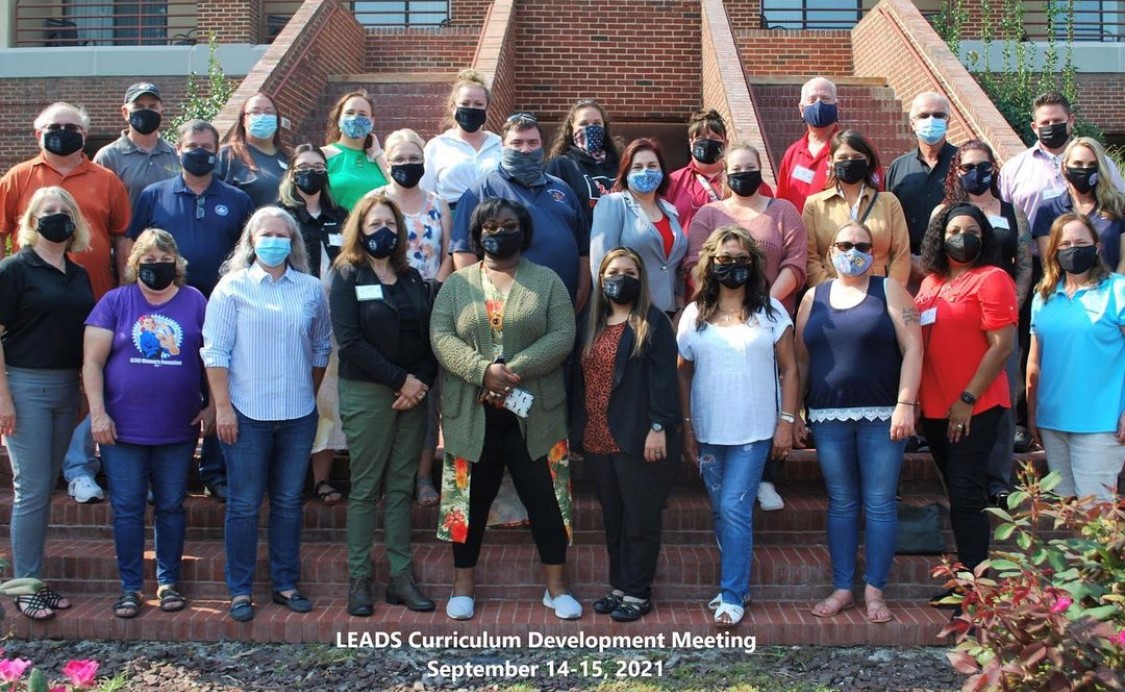 Working people across the United States have stepped up to help out our friends, neighbors and communities during these trying times. In our regular Service + Solidarity Spotlight series, we'll showcase one of these stories every day. Here's today's story.
The Machinists (IAM) union, led by International President Robert Martinez Jr., is making good on a promise to support women in their efforts to rise to positions of leadership within the organization with the creation of the Leadership Excellence Assembly of Dedicated Sisters, or LEADS, program. The program launched earlier this year, and its mission is to prepare women in IAM to be business representatives and other union leadership positions.
Last week, women representing every territory of IAM met to plan the curriculum for upcoming classes the program will provide. The meeting was led by IAM General Secretary-Treasurer Dora Cervantes, who said: "The value of gender diversity—particularly in the workplace—cannot be overstated. It starts with our union. Having more female leaders in positions of influence is not only critical to the overall advancement of our IAM sisters, but to our entire union as a whole. We can't talk change in the workplace without female voices at the table."
The LEADS program is a joint venture with the IAM Women's and Human Rights Department and the Winpisinger Center in Hollywood, Maryland. The meeting discussed the potential obstacles and solutions IAM members who are women face, as well as a program that would work with districts of all sizes while remaining affordable.
"Together, you are going to be the driving force behind creating pathways for countless more women to take their rightful place in leadership roles in the IAM," Martinez said. "Let me be crystal clear; that means our IAM Sisters must be in leadership positions at every level of our union. Not just at the local lodge level, but at the district lodge and Grand Lodge levels as well."