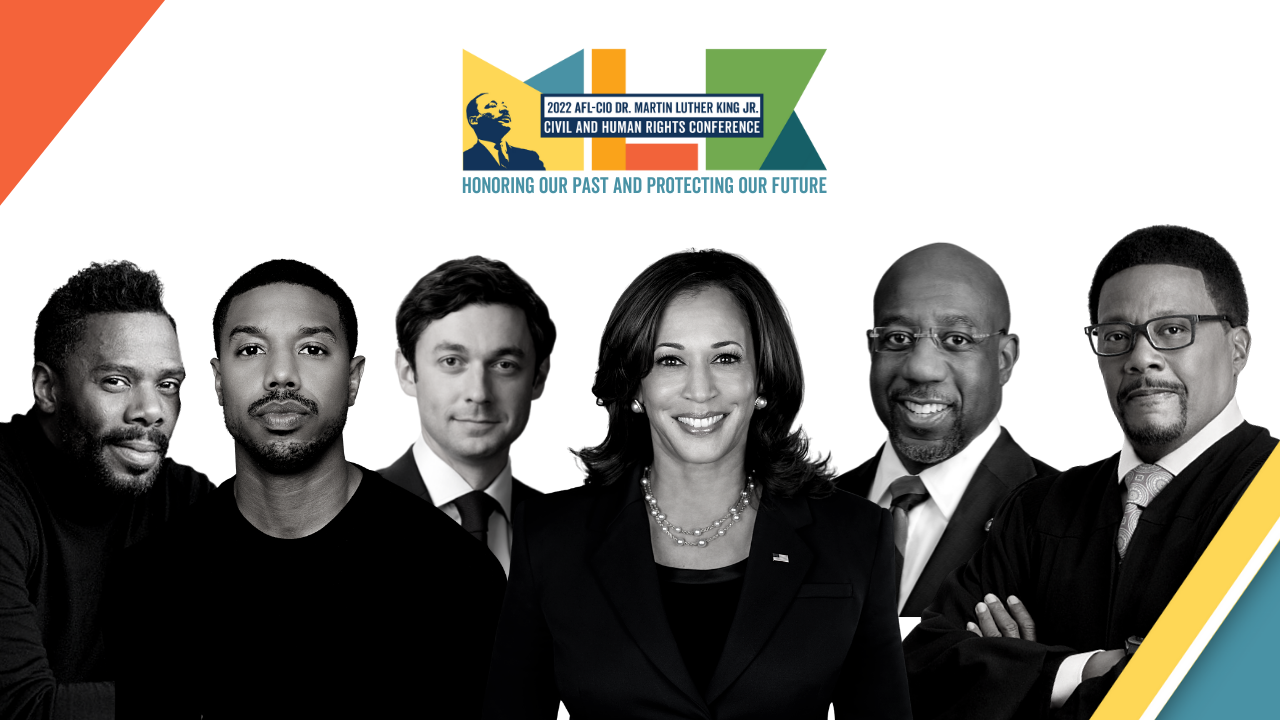 Working people across the United States have stepped up to help out our friends, neighbors and communities during these trying times. In our regular Service + Solidarity Spotlight series, we'll showcase one of these stories every day. Here's today's story.
Join us Jan. 16–17 for the 2022 AFL-CIO Dr. Martin Luther King Jr. Civil and Human Rights Conference. Our speakers are labor and social justice leaders from across the country.
Speakers will include Vice President Kamala Harris, Sens. Raphael Warnock and Jon Ossoff of Georgia, actor Michael B. Jordan, Judge Greg Mathis and many others.
Musicians Yolanda Adams, Tom Morello, PJ Morton and Brittney Spencer will perform. So join us as we connect in honor of Dr. King's legacy—as a civil rights leader and as a devoted trade unionist. Click here to register.
The 2022 MLK Conference is sponsored by Ullico, Union Plus, AFGE, AFSCME, American Income Life Insurance Co., the AFL-CIO Building Investment Trust, the AFL-CIO Housing Investment Trust, the Electrical Workers (IBEW), the Laborers (LIUNA), National Nurses United (NNU), SAG-AFTRA, and the United Food and Commercial Workers (UFCW).