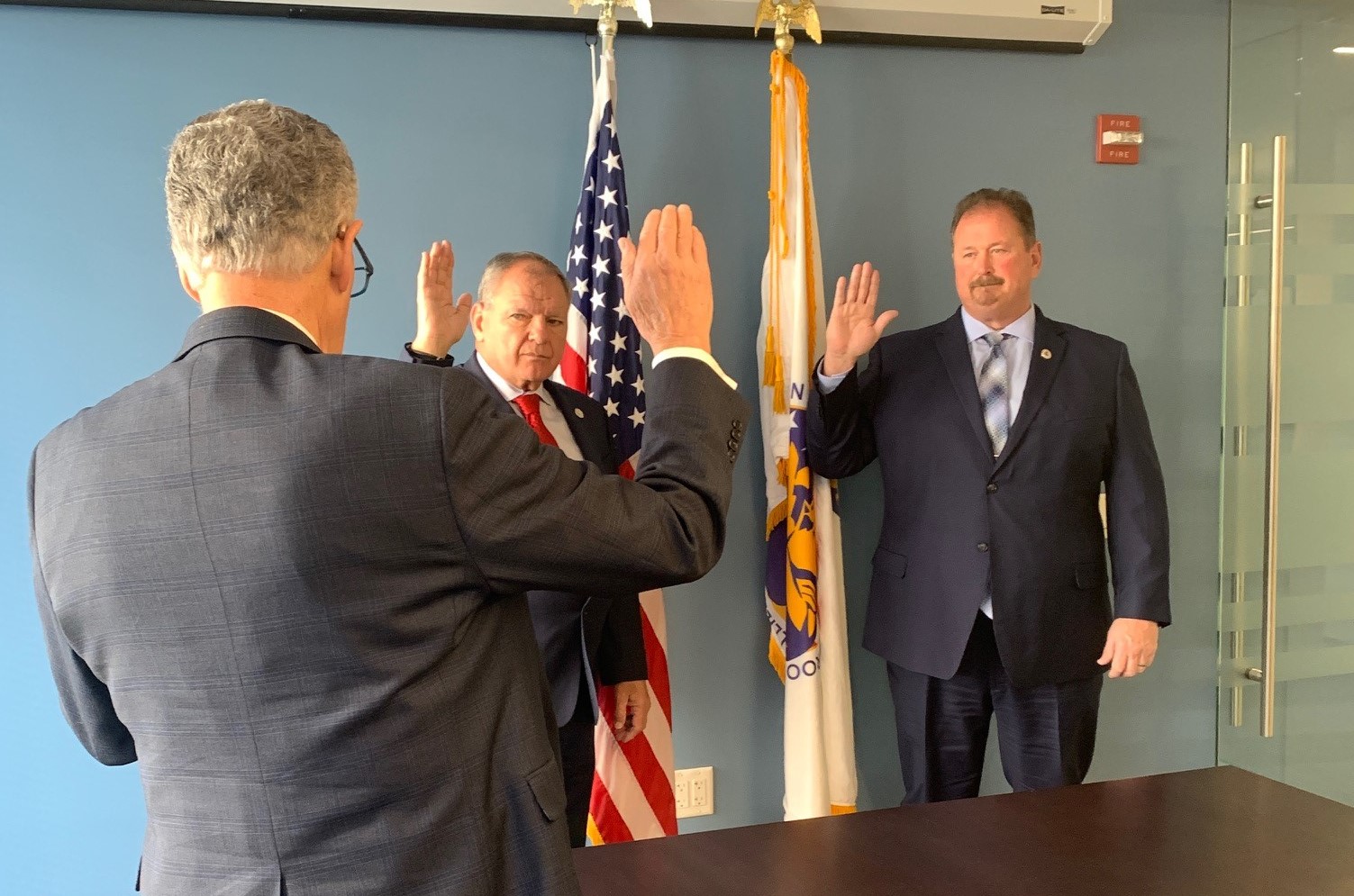 Working people across the United States have stepped up to help out our friends, neighbors and communities during these trying times. In our regular Service + Solidarity Spotlight series, we'll showcase one of these stories every day. Here's today's story.
Earlier this week, former Roofers and Waterproofers (Roofers) International President Kinsey Robinson (pictured above on the left) swore in the union's new officers, International President Jim Hadel (center) and International Secretary-Treasurer Mitch Terhaar (right). Hadel began his membership in the Roofers as an apprentice in Local 20 in Kansas City, Missouri, and rose through the ranks to become the international union's secretary-treasurer in 2018. A second generation roofer and waterproofer, Terhaar was elected to replace Hadel as secretary-treasurer last year.
"It is an honor to serve and represent the hard-working men and women of our great union," Hadel said. "Following in the footsteps of past President Kinsey Robinson, our emphasis will be on membership recruiting, organizing, training and, as always, improving the lives of our membership and their families." The labor movement congratulates our brothers, President Hadel and Secretary-Treasurer Terhaar, and we look forward to working together and creating a fairer economy for all working people.