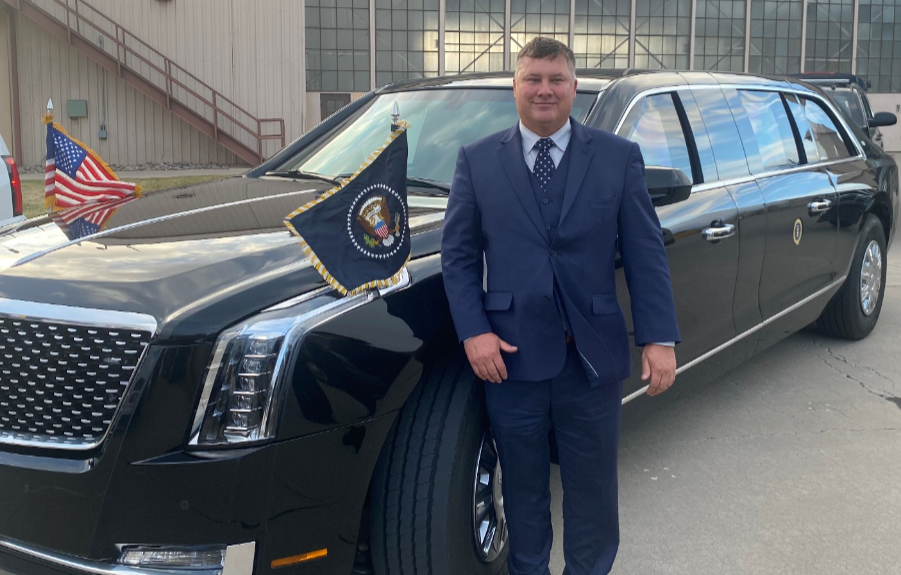 Mark Strand is the assistant business manager of Electrical Workers (IBEW) Local 611 and president of the Central New Mexico Labor Council.
I was asked to be part of President Joe Biden's motorcade during his most recent visit to Albuquerque, New Mexico. It was a great honor to drive in the motorcade of the current president of the United States.
President Biden is a strong supporter of unions that fight for workers' rights, better working conditions and a living wage for workers. Biden flew to Albuquerque to show support for our current governor, Michelle Lujan Grisham. Our governor has improved New Mexico by passing laws that give every worker in the state sick leave, our teachers a much-needed raise and law enforcement funding for recruitment to help fight crime. Sen. Ben Ray Luján, Rep. Melanie Stansbury and Mayor Tim Keller were also a part of this great event to welcome the president to Albuquerque.
Unions are an important part of my life. I did not earn a college degree, yet was able to support my wife and our three children with the help of the International Brotherhood of Electrical Workers.
Unions prevent corporate greed and give workers a voice. I never imagined being asked to be a part of such a monumental event, which I will remember for the rest of my life. Without great leaders like President Joe Biden and Gov. Michelle Lujan Grisham, unions like the International Brotherhood of Electrical Workers would not be able to protect the working class, ensure the rights that were fought for and be there for future generations.