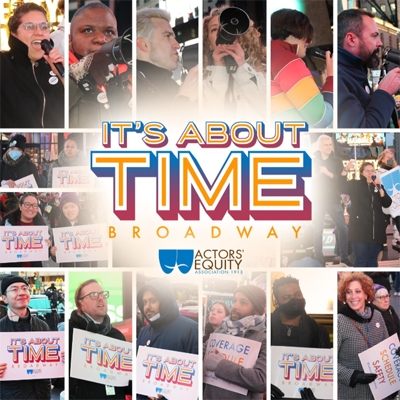 Working people across the United States have stepped up to help out our friends, neighbors and communities during these trying times. In our regular Service + Solidarity Spotlight series, we'll showcase one of these stories every day. Here's today's story.
Some 200 members of Actors' Equity Association (Equity) and their supporters came together on Thursday in Times Square to chant, raise their voices and share their stories of why ongoing contract negotiations with the Broadway League are so important. Equity's actors and stage managers on Broadway are fighting for a new contract that enhances work coverage rules, scheduling and safety on the job. The union has been negotiating with the Broadway League since September. Click here to see photos and video from the rally.
Join Equity's campaign and stand with the workers of Broadway.