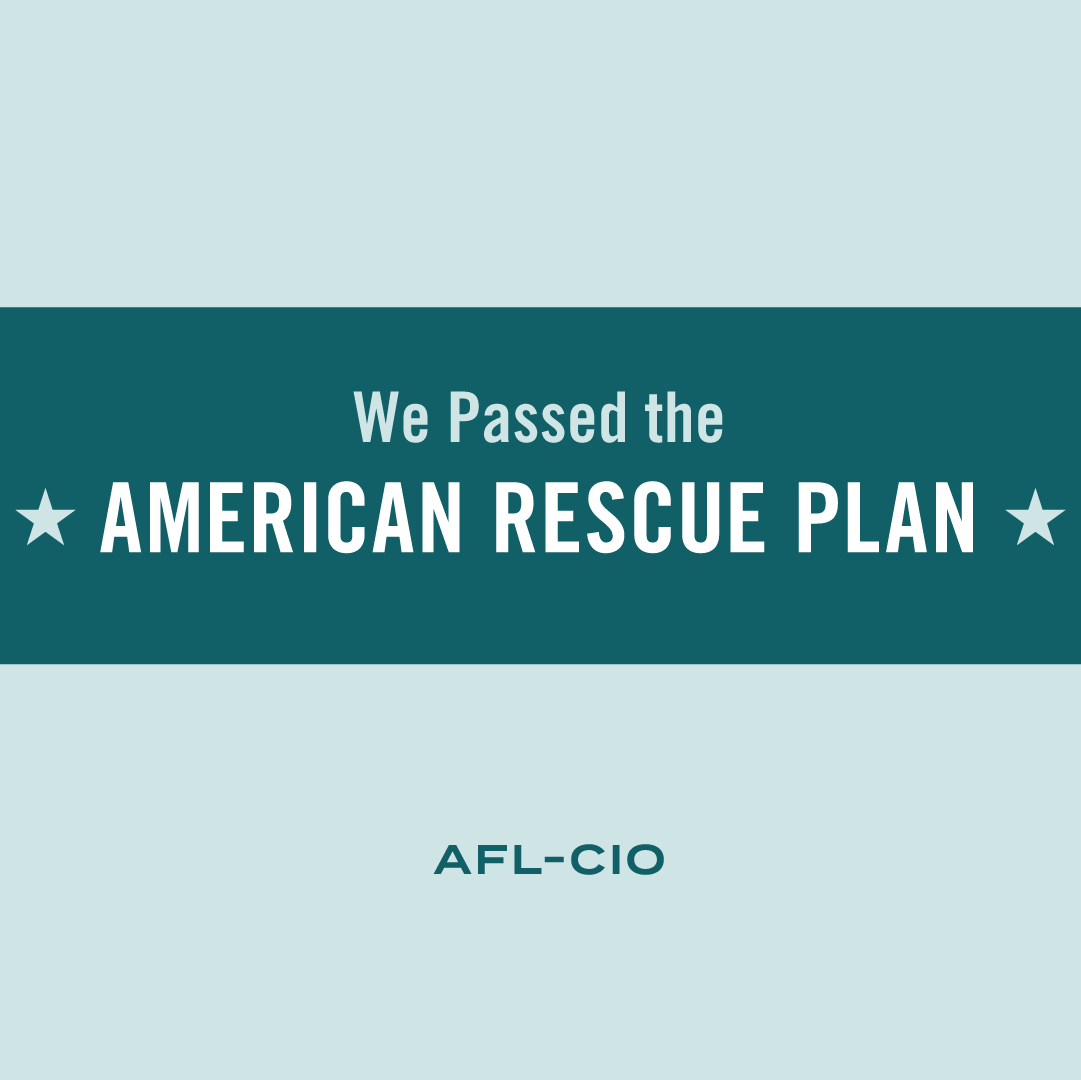 One year ago, President Biden signed the American Rescue Plan into law. The spending package was targeted at getting working people the support they needed during an unprecedented economic and global health crisis. This was a historic achievement that brought so many often marginalized groups front and center.
Here are seven ways the American Rescue Plan helped working families:
 1. It provided $350 billion in aid to state, local, tribal and territorial governments to help deal with the budgetary impact of the pandemic.
2. It provided some $86 billion in financial assistance to struggling multiemployer pension plans, which the plans will not have to repay, to cover all benefits due through plan year 2051, with no cuts to accrued benefits.
3. It subsidized 100% of health care premiums for COBRA-eligible individuals who lose their job or had their hours reduced, who will not have to pay any premiums, for six months.
4. It expanded the child and dependent care tax credit to $4,000 per child or $8,000 for two or more children, and made the credit fully refundable. 
5. It provided $39 billion for child care, including $15 billion in grants to states to help low-income families afford child care and help essential workers regardless of their income level. It also gave $24 billion in state grants to child care providers.
6. It provided $200 million for pandemic-related worker protection activities at the Labor Department, half of which went to the Occupational Safety and Health Administration (OSHA) to support OSHA enforcement and worker training in high-risk sectors such as meat processing, health care, correctional facilities and agriculture.
7. It provided $386 million to create a rapid retraining program for veterans who are unemployed because of the pandemic.