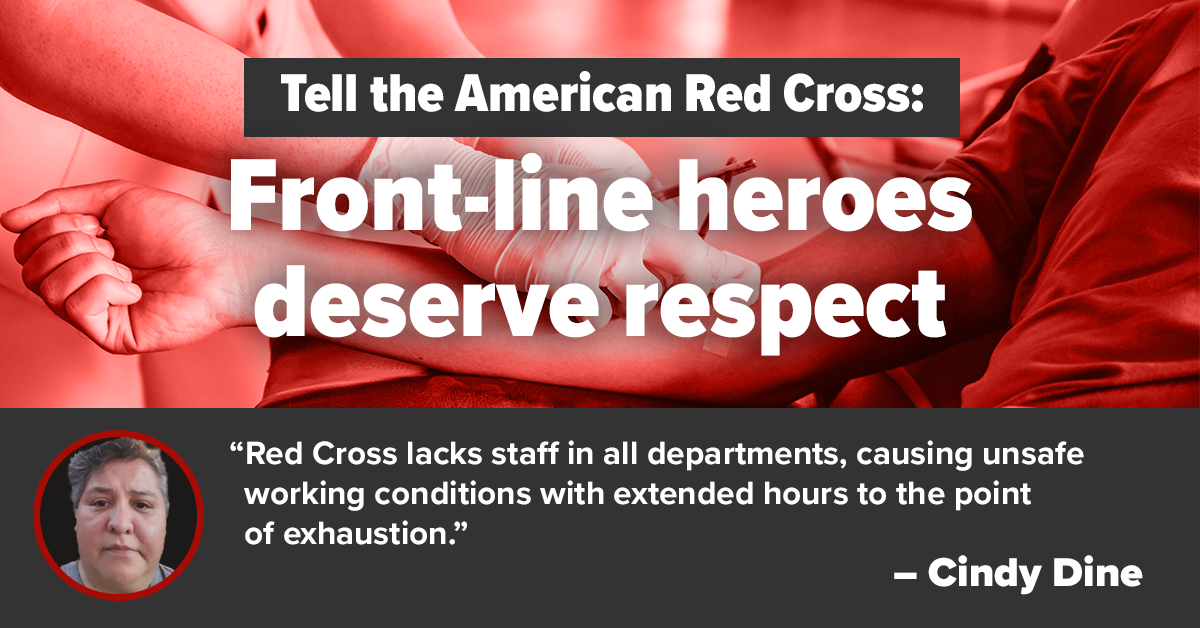 Working people across the United States have stepped up to help out our friends, neighbors and communities during these trying times. In our regular Service + Solidarity Spotlight series, we'll showcase one of these stories every day. Here's today's story.
American Red Cross employees, members of 10 different unions, are reaching a breaking point, and they need your support in negotiations with their employer before their contract expires on May 31. After more than two years on the front lines of the pandemic, these everyday heroes who collect our lifesaving blood supply are mobilizing for a fair contract that addresses chronic understaffing and unsafe working conditions.
While executives were safe at home, Red Cross staff put themselves in harm's way working in our communities. At times, they weren't even provided adequate personal protective equipment. And when they were exposed to COVID-19 on the job, they were told to go home⁠—often without pay.
Red Cross workers are deeply committed to their jobs, but they will not sit back and watch while their colleagues and donors are put at risk because management has no respect for front-line heroes.
Take action and tell the American Red Cross: Front-line workers deserve respect and a fair contract.