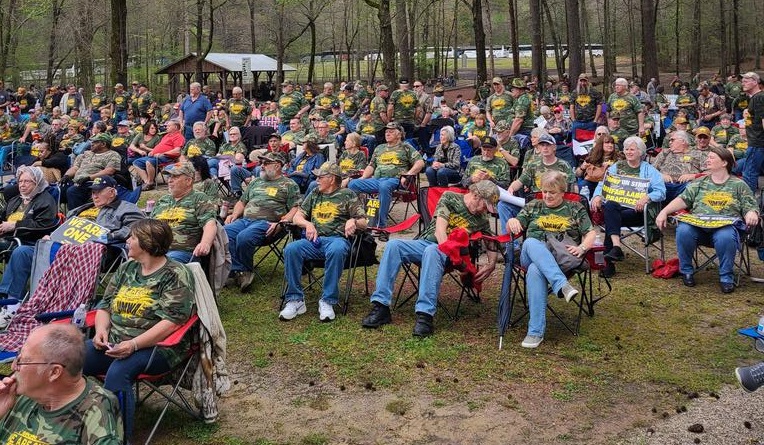 Working people across the United States have stepped up to help out our friends, neighbors and communities during these trying times. In our regular Service + Solidarity Spotlight series, we'll showcase one of these stories every day. Here's today's story.
Members of the Mine Workers (UMWA) at Warrior Met Coal in Alabama have been on strike for one year, demanding a fair contract that honors the heavy sacrifices they made to make the company profitable. On Wednesday, members were joined by their families, labor leaders and other allies in McCalla, Alabama, to kick off the Caravan to Warrior.
Groups of union members from across the country hit the highways and crossed state lines to join their brothers, sisters and siblings in McCalla to show Warrior that not only will the workers not give up, but they also have the support and solidarity from working people and leaders well beyond Alabama.