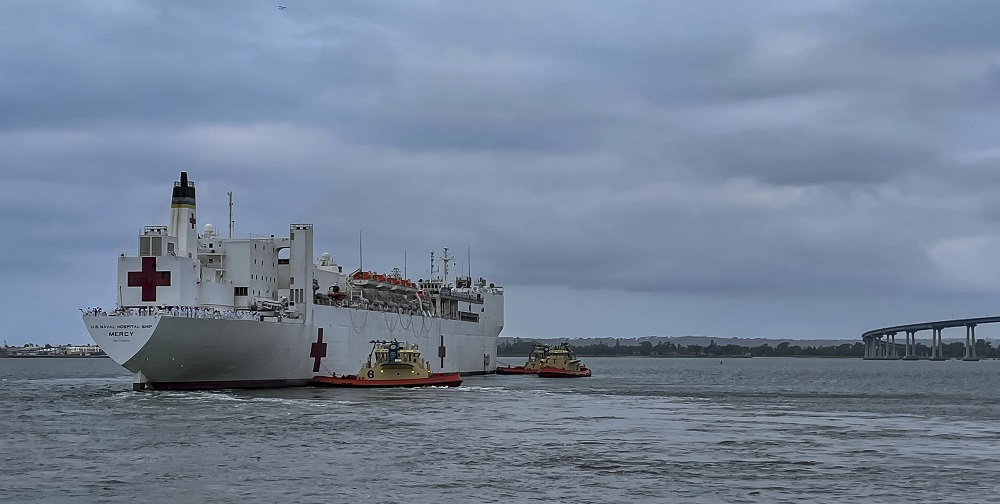 Working people across the United States have stepped up to help out our friends, neighbors and communities during these trying times. In our regular Service + Solidarity Spotlight series, we'll showcase one of these stories every day. Here's today's story.
The hospital ship USNS Mercy left San Diego on May 3 to join the Navy's Pacific Partnership 2022 (PP22) mission with international partners. Members of the Marine Engineers' Beneficial Association (MEBA), Masters, Mates & Pilots (MM&P) and Seafarers (SIU) work as civilian mariners aboard the vessel.
The Pacific Partnership is the largest annual multinational humanitarian assistance and disaster relief preparedness mission conducted in the Indo-Pacific region. The PP22 team will work with host nations and regional partners to provide medical care and exchange information related to disaster response throughout Oceania and the Western Pacific.