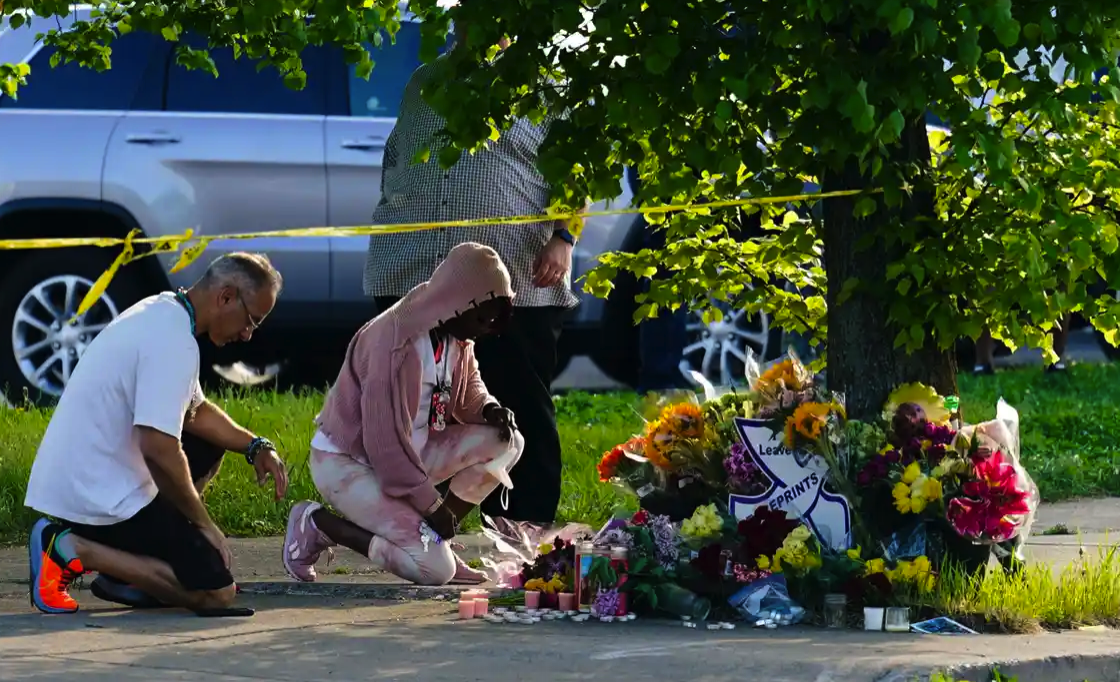 Working people across the United States have stepped up to help out our friends, neighbors and communities during these trying times. In our regular Service + Solidarity Spotlight series, we'll showcase one of these stories every day. Here's today's story.
Members of the United Food and Commercial Workers (UFCW) Local 1 are channeling their grief by coming together in the wake of the recent mass shooting at a grocery store in Buffalo, New York. A young man adhering to a vile racist ideology targeted the Tops Friendly Markets store in a predominantly Black neighborhood in Buffalo. The supermarket, where dozens of Local 1 members earn a living, was the place where 10 people (all of whom were Black) were killed and another three were injured.
Local 1 President and UFCW International Vice President Frank DeRiso announced that a special fund has been established to benefit the union members impacted by the attack. "The horror our members experienced from a racially charged terrorist is unthinkable," DeRiso said. "This will be a long road to recovery for the victims of this tragedy and this is just one way UFCW Local One is helping our members that were targeted by hate." The funds will be used to help members of Local 1 recover from this horrific tragedy and to give a donation to the family of Aaron Salter, a retired Buffalo policeman and Tops security officer who made the ultimate sacrifice and saved countless lives with his heroic actions.
All union members and supporters are urged to donate to the fund by sending contributions to: Local One Relief Fund, 5911 Airport Road, Oriskany, NY 13424.