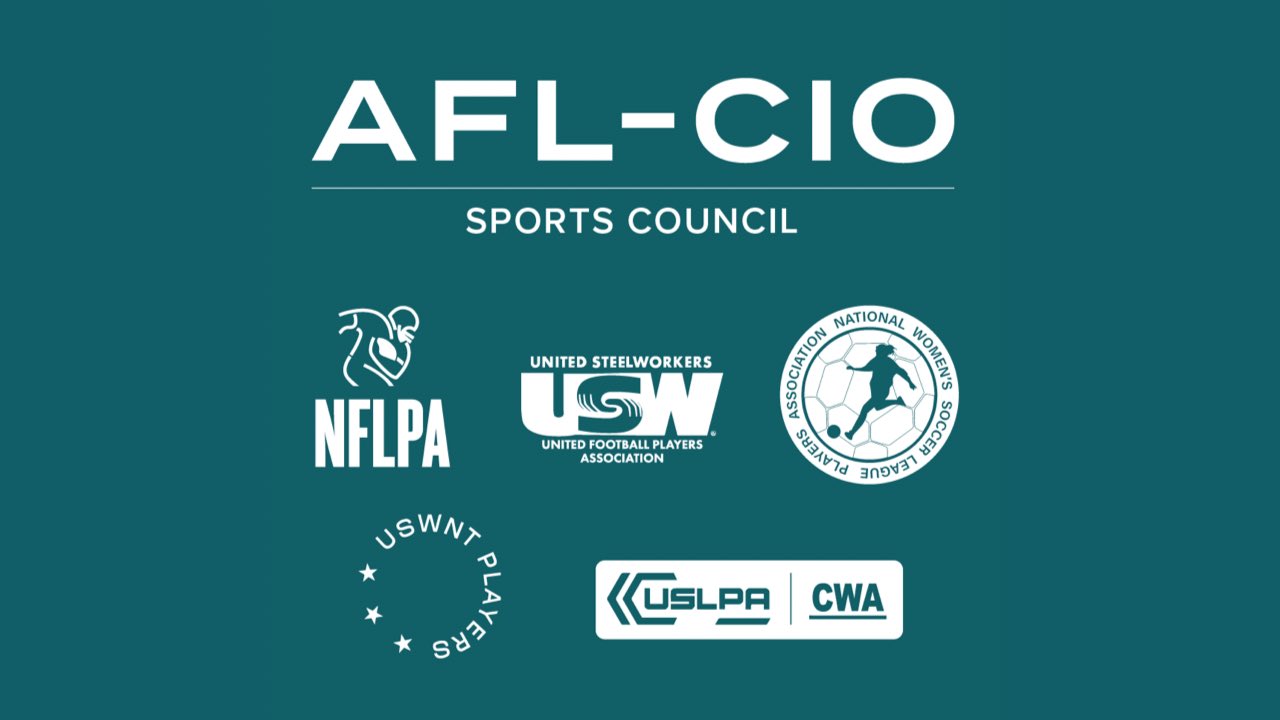 Working people across the United States have stepped up to help out our friends, neighbors and communities during these trying times. In our regular Service + Solidarity Spotlight series, we'll showcase one of these stories every day. Here's today's story.
With more and more professional athletes joining together in unions, our labor movement is founding the AFL-CIO Sports Council. AFL-CIO President Liz Shuler announced the formation of the new council, which will strengthen union athletes across the sports industry.
Founding members of the Sports Council include NFL Players Association (NFLPA), United Football Players Association-USW, NWSL Players Association (NWSLPA), USWNT Players Association (USWNTPA) and USL Players Association-CWA (USLPA-CWA).
"We love the sport that we play, but the issues that our members face are universal ones," said NWSLPA Executive Director Meghann Burke. "As we come together to form the new AFL-CIO Sports Council, our capacity to win justice on the field for players, and to act in solidarity with workers off the field, will only increase."