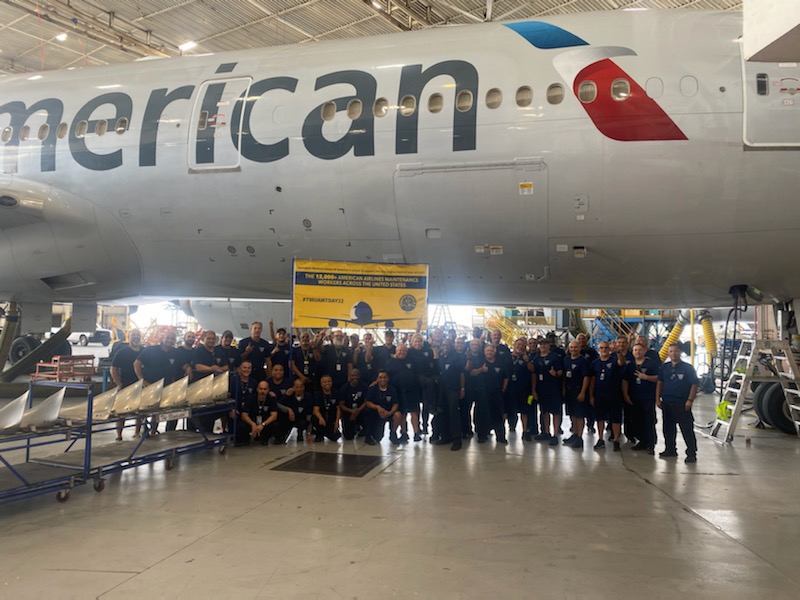 Working people across the United States have stepped up to help out our friends, neighbors and communities during these trying times. In our regular Service + Solidarity Spotlight series, we'll showcase one of these stories every day. Here's today's story.
On May 24, members of the Transport Workers Union (TWU) recognized National Aviation Maintenance Technician (AMT) Day. The union counts more than 10,000 AMTs among its members who are responsible for servicing and maintaining nearly 1,000 aircraft. These workers are the real engines behind the planes.
"I am honored to represent all my fellow AMTs, who celebrate our craft today and those from TWU representatives who worked tirelessly, not looking for recognition individually, to promote the AMT craft and made the AMT Day recognition a reality," said TWU Air Division Director and International Vice President Gary Peterson.