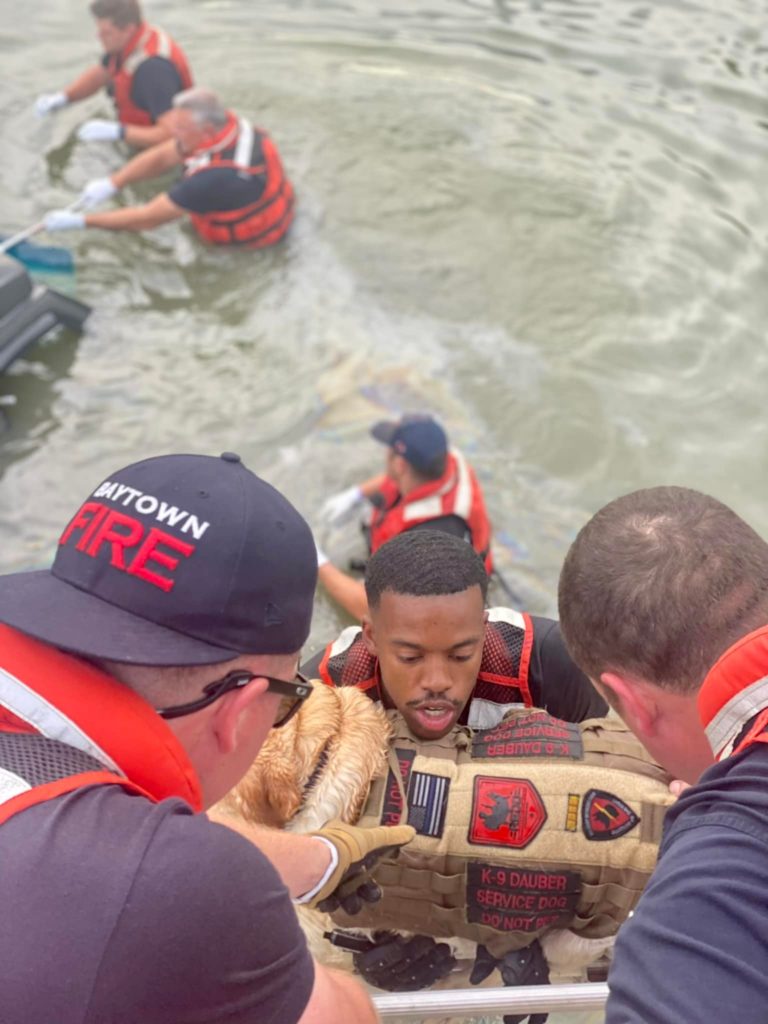 Working people across the United States have stepped up to help out our friends, neighbors and communities during these trying times. In our regular Service + Solidarity Spotlight series, we'll showcase one of these stories every day. Here's today's story.
Members of Fire Fighters (IAFF) Local 1173 pulled a man and his service dog to safety after the vehicle they were in veered off the road and into the water near Bayland Marina in Baytown, Texas. The driver, a paraplegic who had a vehicle designed to enable him to drive without the use of his feet, was driving on May 22 when he used the wrong control, causing his vehicle to leave the roadway and fall into the water. Local 1173 members responded to the scene and, with no time to spare, went into the water, stabilized the vehicle and pulled the driver and his dog out to safety.
"Water rescues near the marina can be difficult as the water is very murky, making it difficult to see anything," explained Local 1173 President Dallas Webb. "Our Local 1173 members did an outstanding job that day." The driver and his dog were sent for medical assessment and both are doing well.