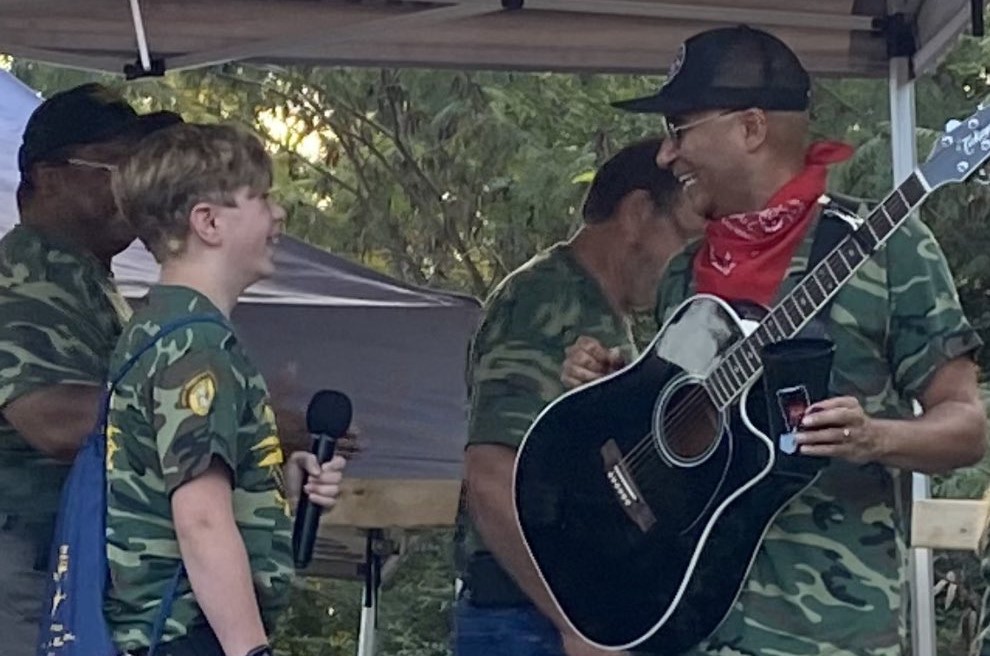 Working people across the United States have stepped up to help out our friends, neighbors and communities during these trying times. In our regular Service + Solidarity Spotlight series, we'll showcase one of these stories every day. Here's today's story.
Hundreds of members of the Mine Workers (UMWA) have been on strike against Warrior Met Coal in Alabama for nearly a year and a half. These union members are standing strong, demanding a fair contract that repays them for the sacrifices they made several years ago to bring Warrior Met Coal's predecessor out of bankruptcy. The UMWA strikers have received support from the entire labor movement throughout their courageous fight against management greed.
Rock star Tom Morello (AFM) rallied with UMWA members on strike Wednesday to give them his support and solidarity. Morello performed his labor rock anthem, "Hold the Line," about brave union members across the country who are standing up for dignity and justice at work.