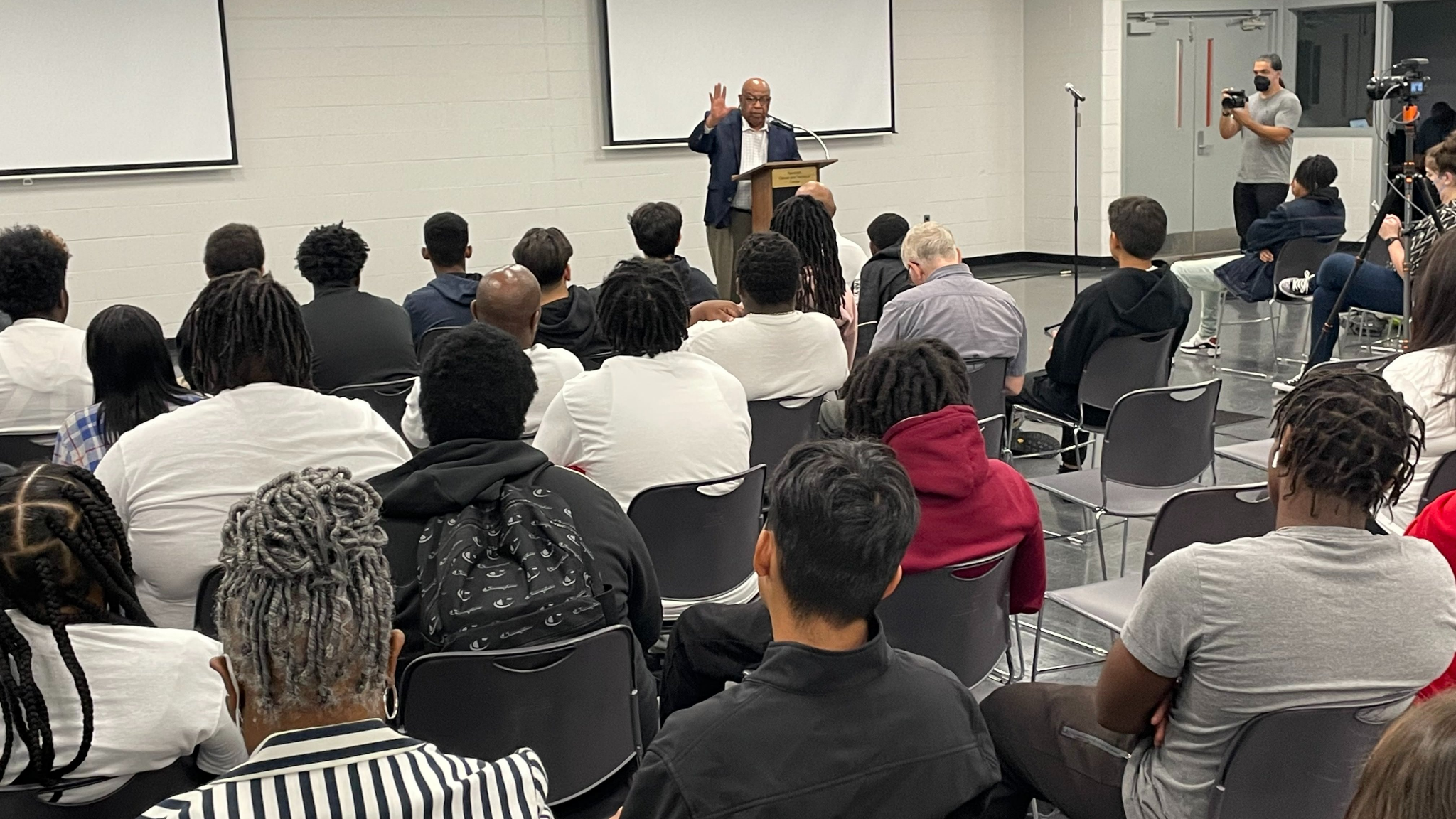 Working people across the United States have stepped up to help out our friends, neighbors and communities during these trying times. In our regular Service + Solidarity Spotlight series, we'll showcase one of these stories every day. Here's today's story.
The AFL-CIO today announced a groundbreaking new partnership with the Chris Gardner Foundation's Permission to Dream program to put students with limited economic opportunities on an early path to the middle class. Federation Secretary-Treasurer Fred Redmond and Chris Gardner, founder of the Chris Gardner Foundation, officially kicked off the partnership today at two Detroit-area schools, along with AFT President Randi Weingarten and NABTU representatives. Through the collaboration, the AFL-CIO and our affiliated unions and partners will give students in disadvantaged communities the opportunity and support to enter paid, registered apprenticeship programs in the building and construction trades.
"We are thrilled to partner with Chris and his foundation to give more young people the opportunity to build family-sustaining careers," said Redmond. "Far too many young people do not feel hopeful about their economic futures and that is unacceptable. By expanding access to our world-class apprenticeship programs, we will ensure that young people entering the workforce can experience the security and support of a good union job."
North America's Building Trades Unions (NABTU), the American Federation of Teachers (AFT), the UAW, the School Administrators (AFSA), the NFL Players Association (NFLPA), SAG-AFTRA and Ullico are founding partners of the Permission to Dream collaboration. The program will be piloted in select cities and schools across the country, where there will be an influx of funding for infrastructure and development projects as well as jobs stemming from the passage of the bipartisan infrastructure law and the CHIPS and Science Act.