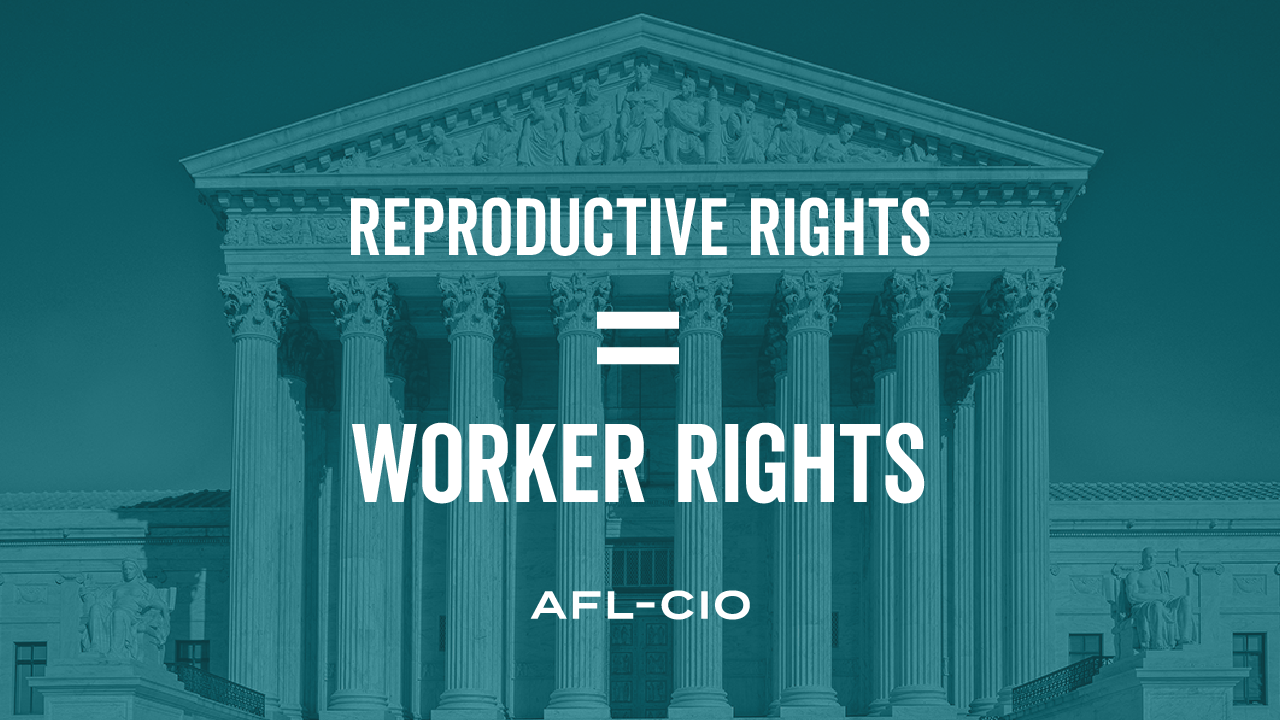 January 22 should have been the 50th anniversary of Roe v. Wade. Instead, we're fighting to keep the government out of our personal health care decisions.
If we can't make choices about our own bodies and families, working people cannot do our jobs and contribute to our economy. Reproductive rights and worker rights are both fundamental freedoms that must be protected. With broken labor laws and Roe v. Wade overturned, our fundamental freedoms now depend on where we live.  We created a map comparing states that have abortion bans and anti-worker laws like "right to work."
States that don't protect abortion? They don't protect workers' rights either. This is not a coincidence. Take a look at our map: Did your state politicians protect your freedoms? Or strip them from you?
So how do we protect our freedoms? Fight like hell. 
Our map shows that threats to reproductive freedom go hand in hand with threats to economic freedom for workers. We have a guide on talking about reproductive health care as an economics issue, which you can use when organizing and talking to union members and your entire community. 
Find the map and resources here.
For what should be the 50th anniversary of Roe v. Wade, we're not mourning—we're organizing.