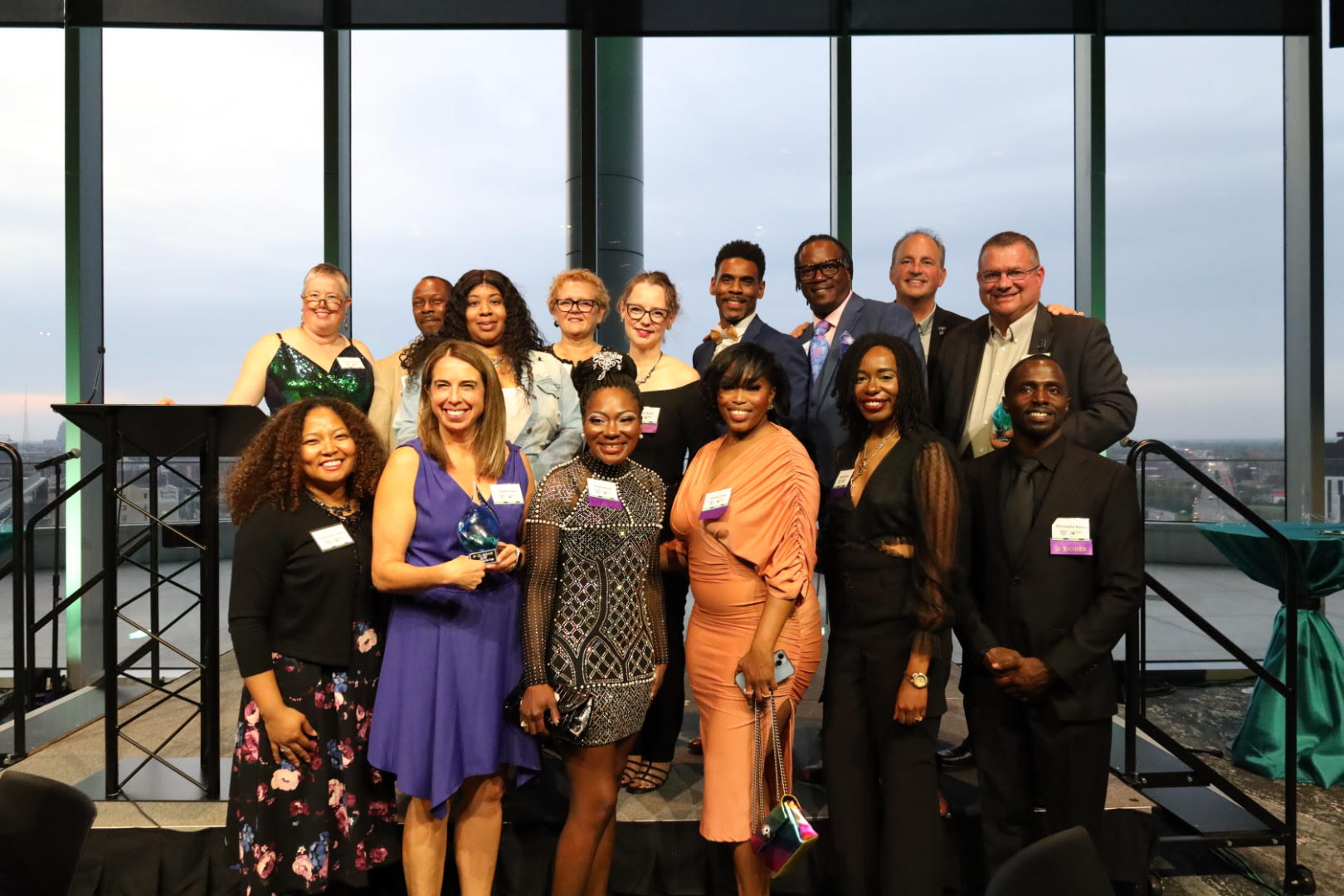 Working people across the United States have stepped up to help out our friends, neighbors and communities during these trying times. In our regular Service & Solidarity Spotlight series, we'll showcase one of these stories every day. Here's today's story.
On Friday, May 12, the Michigan State AFL-CIO Workforce Development Institute (WDI) hosted its first workers gala, bringing together business leaders, union members, legislators and government officials, along with WDI staff, program graduates and current students to celebrate the accomplishments and rapid growth of the institute and its programs, like Access for All and Women In Skilled Trades.
"The individuals we are celebrating tonight truly embody the greatest Michigan success stories," said Chong-Anna Canfora, WDI chief executive officer. "Our program participants, partners and staff are a powerhouse, working tirelessly every day to carry out our mission and build bright futures, not only for themselves, but for their communities and working people across Michigan."
Throughout the evening, WDI's program participants were recognized for their achievements. Other honorees were legislative, labor and workforce allies who have been instrumental in WDI's success and growth, including Michigan Department of Labor and Economic Opportunity Director Susan Corbin, who was recognized with a Trailblazer Award.
"On behalf of the entire LEO team, we are proud to be recognized for the critical partnership and work being done to make sure everyone has a path to rewarding careers and prosperity," Corbin said. "The Michigan State AFL-CIO Workforce Development Institute has played a key role in helping us expand opportunities for Michiganders, empowering and preparing them to achieve employment in high-demand, high-wage careers, ultimately helping to build a better Michigan."
WDI's programs provide services to job seekers and employers throughout the state of Michigan and are a collaborative effort between the labor movement, businesses, and dedicated instructors and staff. By providing pre-apprenticeship, apprenticeship and occupational skills training, as well as career exploration and job placement services for youth and adults, WDI has helped open up pathways to prosperity in the skilled trades for people across the state. WDI's programs have served more than 60,000 Michigan job seekers since its incorporation in 1988.
The gala was sponsored by the Michigan State AFL-CIO, a growing federation of 40 labor organizations, 18 central labor councils and eight constituency groups representing more than 1 million union members and their families. Many other supporters include LIUNA Training Michigan, Ironworkers Local 25, Operating Engineers Local 324, the Michigan Regional Council of Carpenters and Millwrights, and the Michigan Building and Construction Trades Council.
"It is impossible to overstate the importance of the work WDI does each and every day to empower the next generation of workers, open up paths to the middle class for working people and grow the skilled trades," said Michigan State AFL-CIO President Ron Bieber. "Tonight's celebration is truly a testament to our ability to change lives when the labor movement, job creators and our state government join forces.