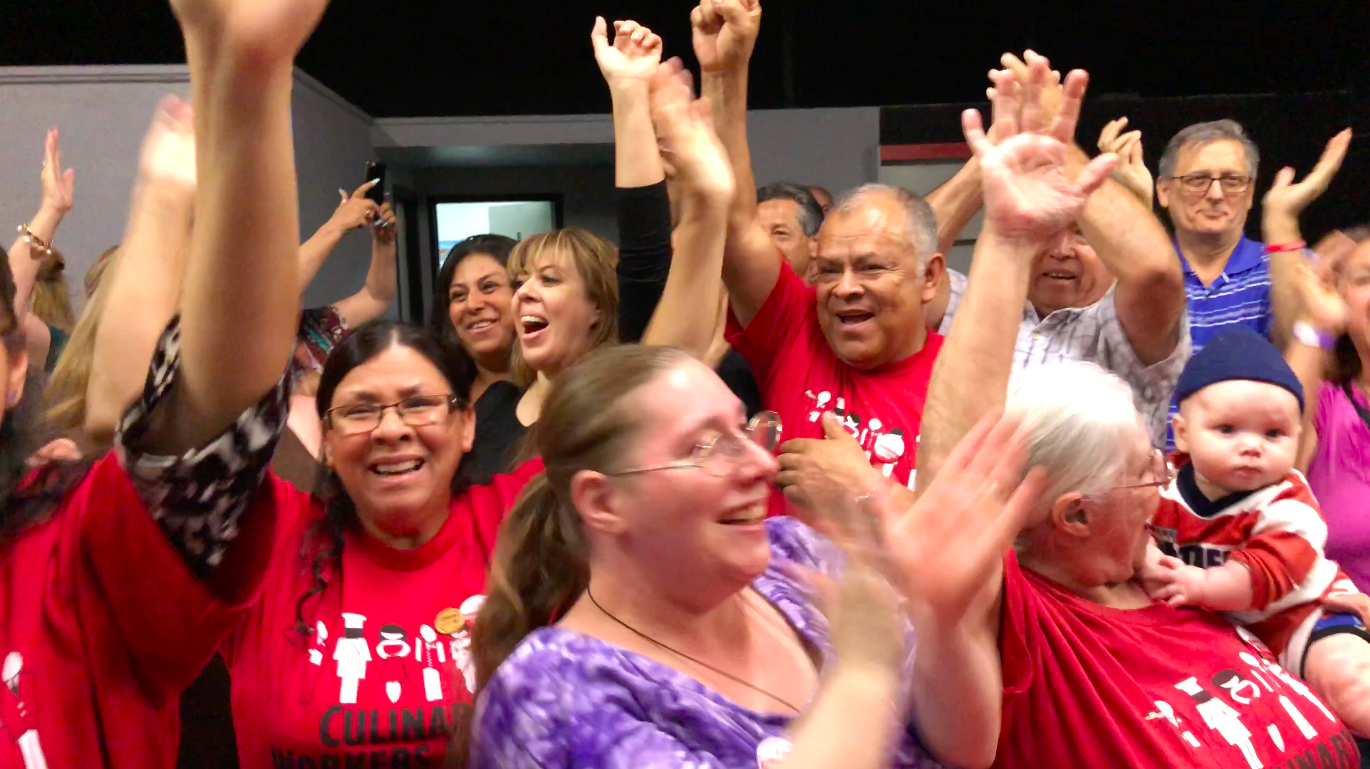 Working people across the United States have stepped up to help out our friends, neighbors and communities during these trying times. In our regular Service & Solidarity Spotlight series, we'll showcase one of these stories every day. Here's today's story.
UNITE HERE's Culinary Union Local 226 and Bartenders Union Local 165 reached a new agreement with Palms Casino Resort on a first time three-year contract to protect workers with health care benefits, provide fair wages and job security, and to respect the seniority rights for more than 900 employees.
The new agreement covers guest room attendants, cocktail and food servers, porters, bellmen, cooks, bartenders and stewards. The contract includes standard union language on worker security regarding subcontracting, safety buttons, sexual harassment, workload, technology and immigration. Workers voted by an overwhelming majority of 95% to accept the new contract.
"We celebrate this historic agreement with Palms, which protects workers with the best health care in Nevada, strong job security, and fair wage increases," said Ted Pappageorge, secretary-treasurer for the Culinary Union. "The San Manuel Gaming and Hospitality Authority and Palms Casino Resort have done the right thing by respecting their employees and recalling workers back to work with their seniority intact. The Culinary Union is proud to have reached an agreement for a strong union contract at Palms, which protects workers with the union standard we have fought to build and strengthen over 88 years. Congratulations to the workers on your new union contract and welcome to the union family!"
Palms workers voted in April 2018 to unionize with the Culinary Union and Bartenders Union by an 84% majority under its previous operator, Station Casinos, the worst labor law violator in the history of the Nevada gaming industry.