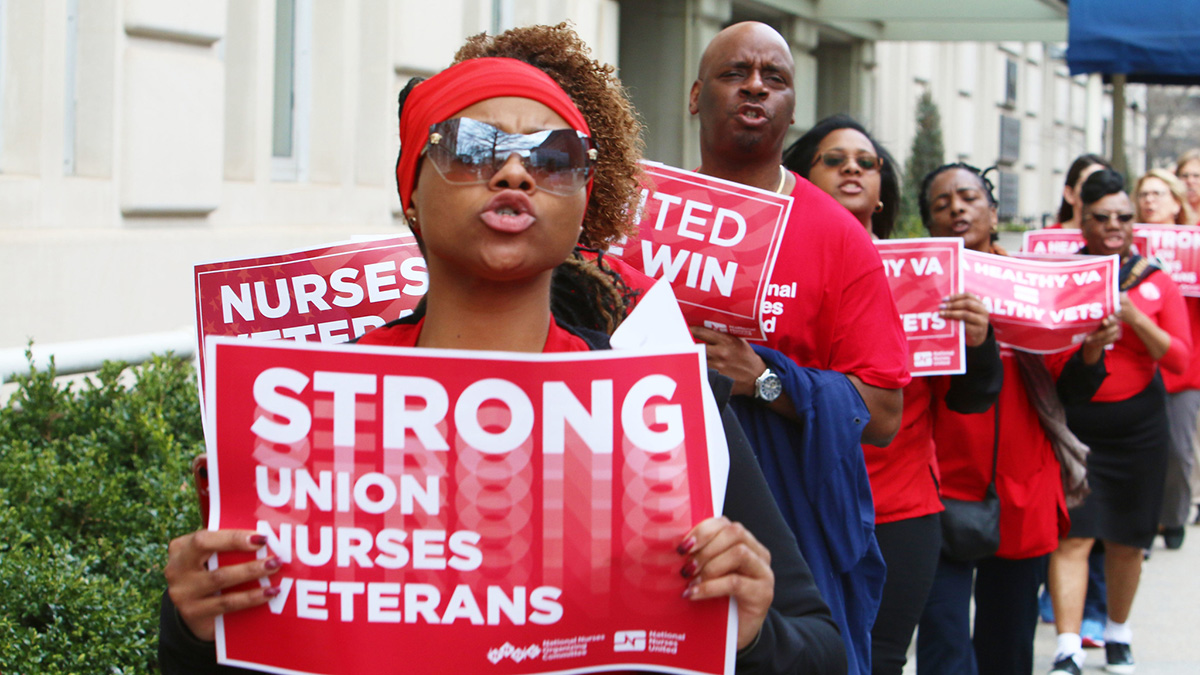 Working people across the United States have stepped up to help out our friends, neighbors and communities during these trying times. In our regular Service & Solidarity Spotlight series, we'll showcase one of these stories every day. Here's today's story.
Registered nurses with National Nurses Organizing Committee/National Nurses United (NNOC/NNU) at the Department of Veterans Affairs signed a three-year contract, which covers more than 14,000 RNs at 23 hospitals. 
"We are pleased that this protracted process is finally over and this agreement is signed," said NNOC/NNU-VA Chair Irma Westmoreland, RN. "We are proud to have a new contract in place, but our work as registered nurses is never done. We must now keep our sleeves rolled up to tackle the understaffing conditions our nurses are facing across the country. We look forward to working with Secretary [Denis] McDonough to implement alternative work schedule flexibilities that will retain nurses and improve staffing levels for veterans.
"Throughout the pandemic, VA nurses have worked tirelessly in extremely difficult conditions to provide care for the sickest of the sick. While providing this care, we have had to fight for optimal personal protection equipment, appropriate training and staffing, notification and testing following exposures, and proper infection controls. This has put us, our families, and our patients unnecessarily at risk. We hope the signing of this contract marks the beginning of a new era of renewed respect for the rights and lives of the nurses who advocate and care for our nation's heroes."