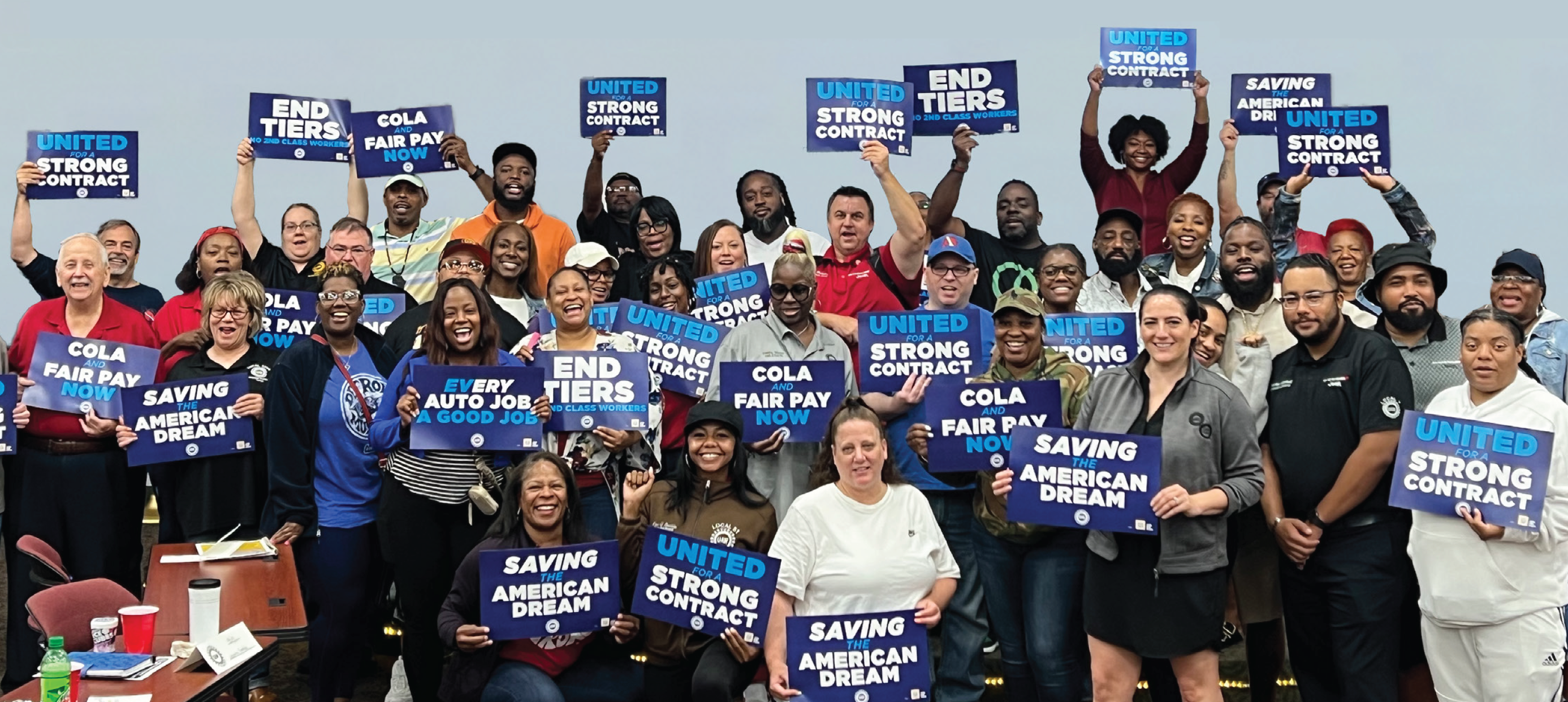 Working people across the United States have stepped up to help out our friends, neighbors and communities during these trying times. In our Service & Solidarity Spotlight series, we'll showcase one of these stories every day. Here's today's story.
Union contracts for 150,000 International Union, United Automobile, Aerospace and Agricultural Implement Workers of America (UAW) members at the Big Three automakers expire Sept. 14. It will take the unity and strength of every UAW member, union, community and political ally to win what autoworkers and every worker deserves. The Big Three have made extreme profits over the past decade. Workers deserve fair pay and the Big Three can afford it. You can show your support.
Add your name and sign the petition to show you've got 150,000 UAW members' backs!
To get the very latest news about Big Three bargaining, tune into UAW President Shawn Fain's Facebook Live this Wednesday, Sept. 13, at 5 p.m. ET.