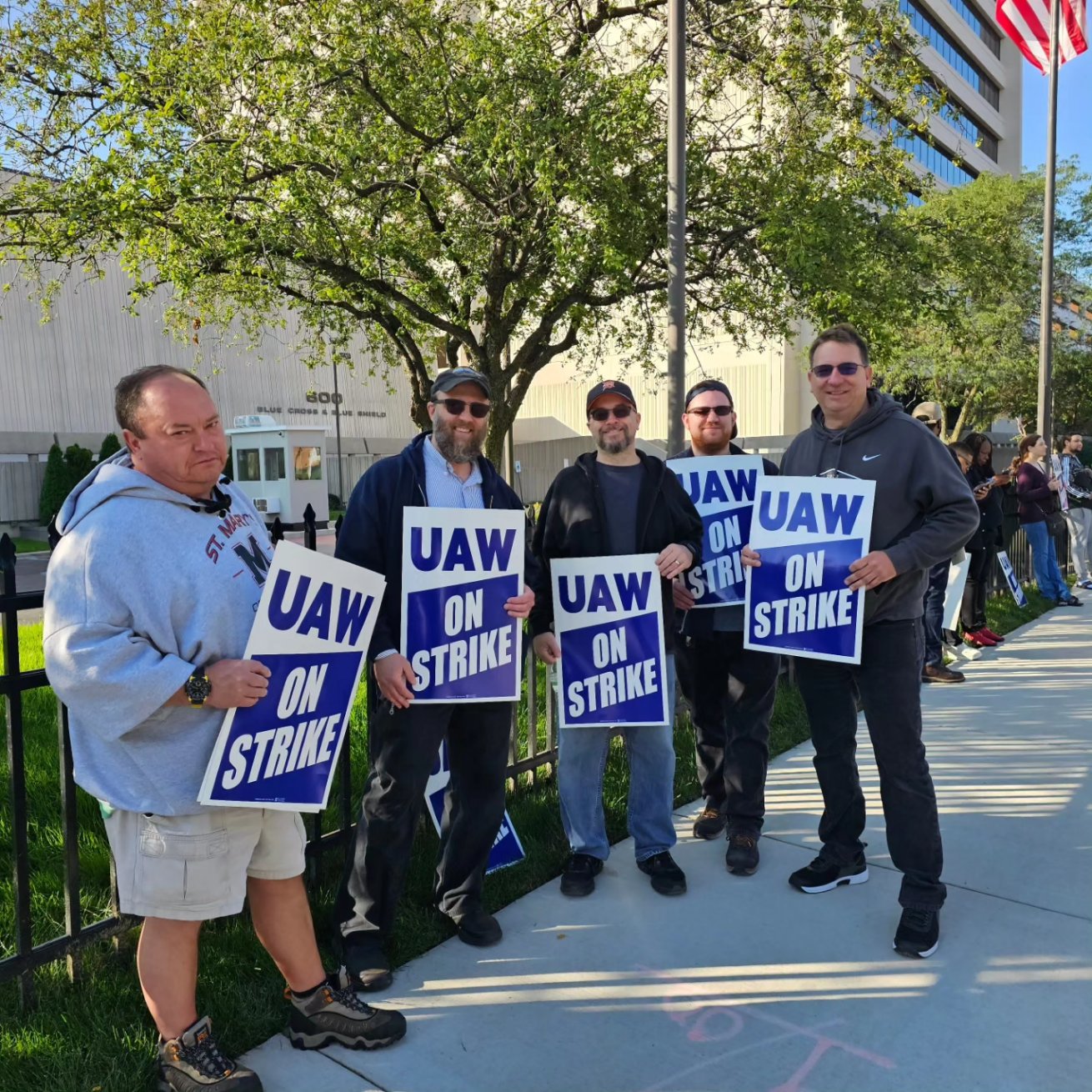 Working people across the United States have stepped up to help out our friends, neighbors and communities during these trying times. In our Service & Solidarity Spotlight series, we'll showcase one of these stories every day. Here's today's story.
About 1,100 Blue Cross Blue Shield of Michigan workers who work call center and claims processing jobs went on strike Wednesday. The workers are members of the International Union, United Automobile,  Aerospace and Agricultural Implement Workers of America (UAW). They walked off the job in pursuit of a fair contract.
"These people are the heart and soul of Blue Cross Blue Shield," said Steve Dawes, director of UAW Region 1D. "They are the ones who take care of the people when they are in the most important time of need in their life. When the CEO of this corporation makes well above $15 million a year and it takes a new hire here 22 years to reach top rate, we have a serious problem with this company.