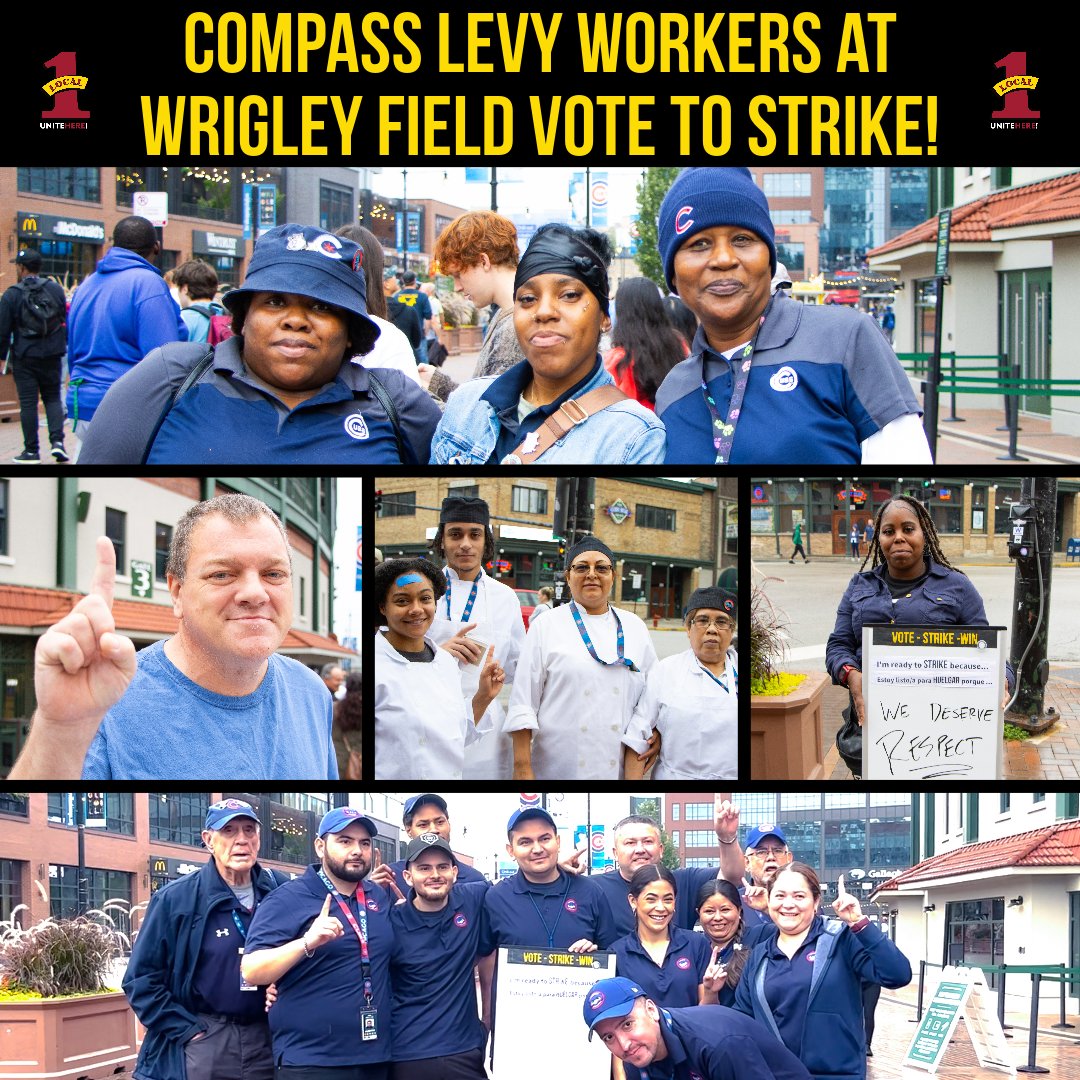 Working people across the United States have stepped up to help out our friends, neighbors and communities during these trying times. In our Service & Solidarity Spotlight series, we'll showcase one of these stories every day. Here's today's story.
In an effort to get a new contract, hundreds of workers at Wrigley Field could walk off the job this weekend. The members of UNITE HERE Local 1, voted by an overwhelming majority to authorize a strike. More than 700 union members work as bartenders, cashiers, cooks, dishwashers, suite runners and warehouse workers at Wrigley Field. They are seeking a $20 per hour minimum wage, expanded health care coverage and a pension.
"Workers of Compass Levy at Wrigley Field welcome visitors to one of the most iconic venues in Chicago and serve baseball fans with dedication," said UNITE HERE Local 1 President Karen Kent. "They are asking for nothing more than to be treated equally to stadium workers at the United Center and Sox Park so they can take care of their families and live with dignity. Concessions workers at Wrigley Field are tired of waiting for Compass Levy to step up to the plate and are ready to do whatever it takes to win a fair contract."