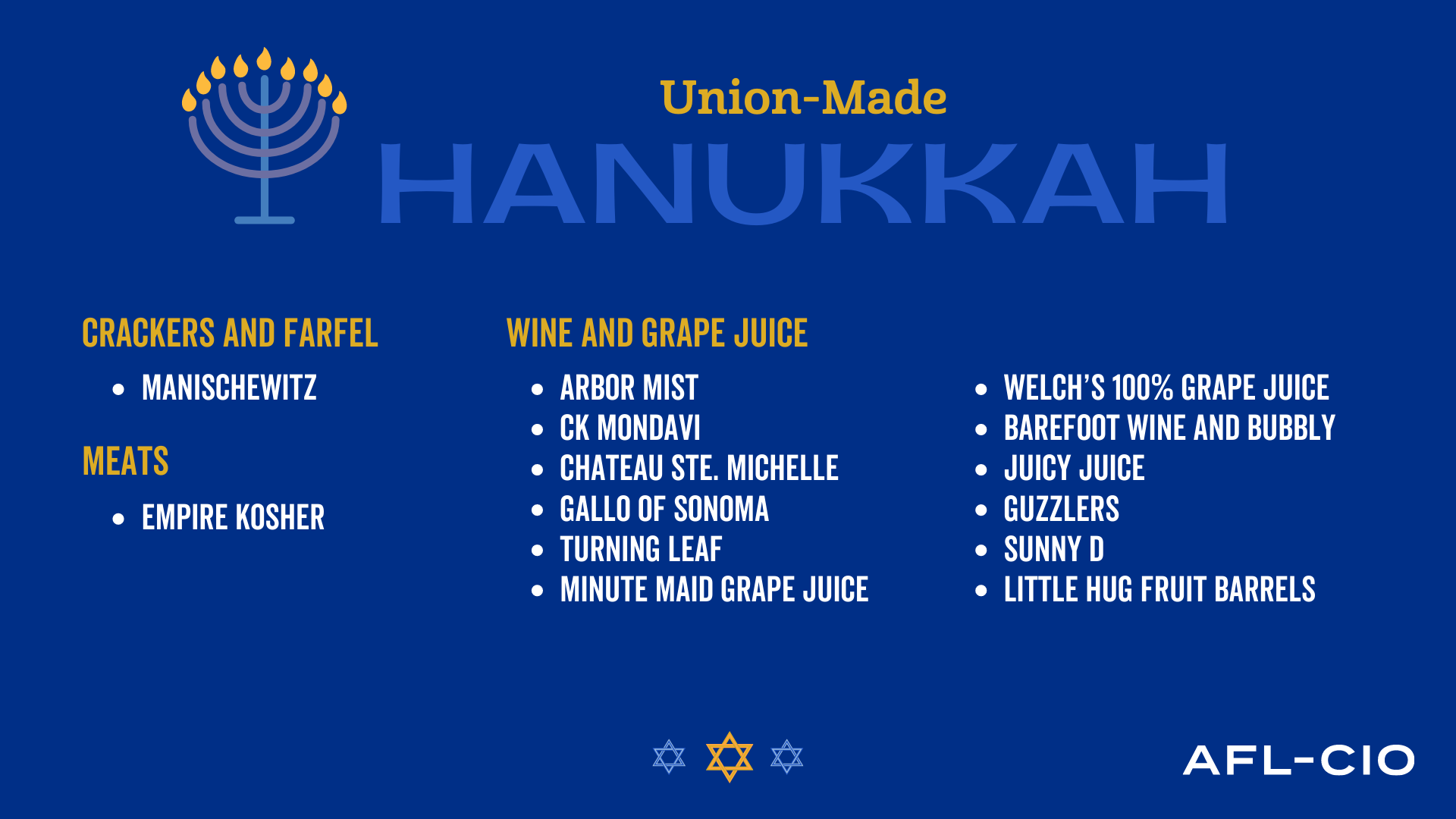 Here are some union-made-in-America recipe ingredients and drinks you may want to include in your holiday observances. This information comes from our friends at Labor 411, the union business directory from the Los Angeles County Federation of Labor. Food and drink include those brought to you by the Machinists (IAM), United Farm Workers (UFW), the United Food and Commercial Workers (UFCW) and the Teamsters (IBT).
Crackers and Farfel
Meats
Wine and Grape Juice
Arbor Mist

CK Mondavi 

Chateau Ste. Michelle

Gallo of Sonoma

Turning Leaf 

Minute Maid Grape

Welch's 100% Grape Juice

Barefoot Wine and Bubbly

Juicy Juice

Guzzlers

Sunny D 

Little Hug Fruit Barrels
See more union-made beer, wine and other alcoholic beverages here.