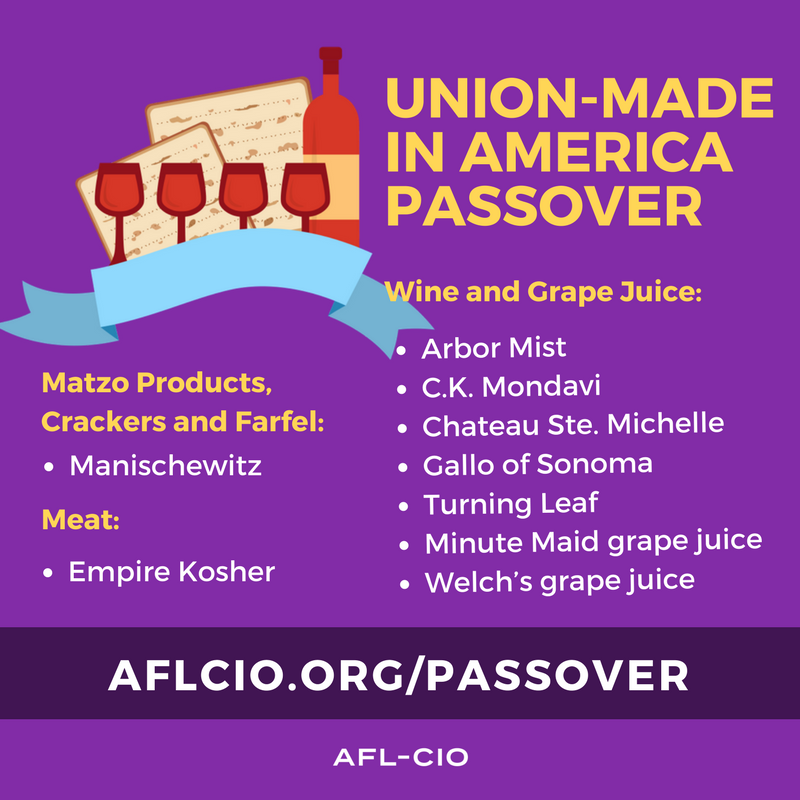 Planning your Passover seder? Make sure you check out these union-made in America products. 
Matzo Products, Crackers and Farfel
Meats
Wine and Grape Juice
Arbor Mist (UFCW)
C.K. Mondavi (UFW, UFCW)
Chateau Ste. Michelle (UFW, IBT)
Gallo of Sonoma (UFW)
Turning Leaf (UFCW)
Minute Maid Grape Juice (UFCW)
Welch's Grape Juice (UFCW)
Check out Passover recipes from Manischewitz and Empire Kosher.