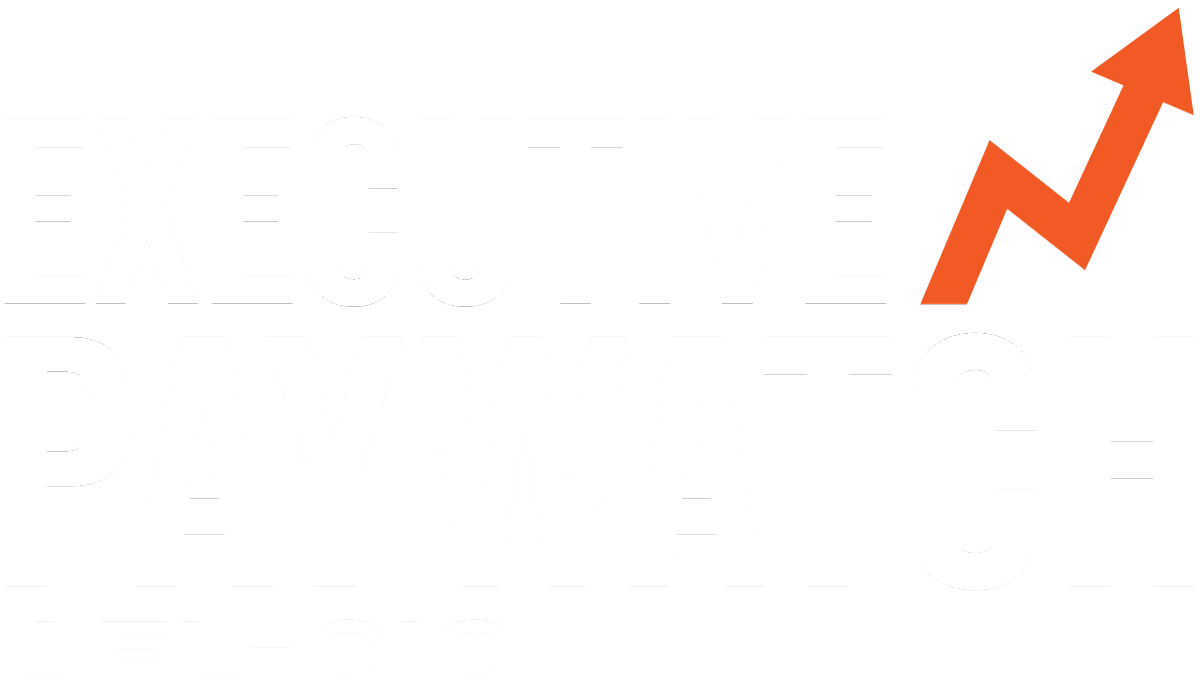 Company Pay Ratios
Publicly traded companies are required to disclose the pay ratio between their chief executive and median employees. The average S&P 500 company's CEO-to-worker pay ratio was 324-to-1 in 2021.
Company pay ratio data is important. It shows which companies are investing in their workforce to create high-wage jobs. The table below shows how companies pay their CEOs relative to their workforce.
Ticker
Company
Median Worker Pay
Pay Ratio

Sort ascending

COHR
Coherent Corp.
$18,006
596:1
TEL
TE Connectivity Ltd.
$24,975
589:1
WW
WW International, Inc.
$8,741
588:1
ST
Sensata Technologies Holding Plc
$11,558
588:1
SPGI
S&P Global, Inc.
$27,835
580:1
VFC
VF Corp.
$26,784
576:1
CTSH
Cognizant Technology Solutions Corporation
$34,225
575:1
RXT
Rackspace Technology, Inc.
$61,860
570:1
CROX
Crocs, Inc.
$27,877
566:1
SBH
Sally Beauty Holdings, Inc.
$14,856
563:1
BWA
BorgWarner Inc.
$31,740
554:1
SCU
Sculptor Capital Management, Inc.
$264,087
552:1
UPS
United Parcel Service, Inc.
$50,379
548:1
DRI
Darden Restaurants, Inc.
$21,931
542:1
CPRI
Capri Holdings Limited
$27,198
542:1
HTZ
Hertz Global Holdings, Inc.
$31,538
534:1
BBBY
Bed Bath & Beyond Inc.
$18,652
524:1
BBY
Best Buy Co., Inc.
$29,999
521:1
MDLZ
Mondelez International, Inc.
$31,024
520:1
GOLF
Acushnet Holdings Corp.
$15,555
520:1
NOTE: For companies with more than one CEO during the year, the highest-paid CEO is included in the database. Pay ratio between CEO pay and median employee pay are displayed as disclosed by each company's proxy statement. The CEO pay ratio may not equal the displayed CEO's total compensation due to differing company methodologies in calculating pay ratios.

Terms and Data Sources | Contact the Press Office