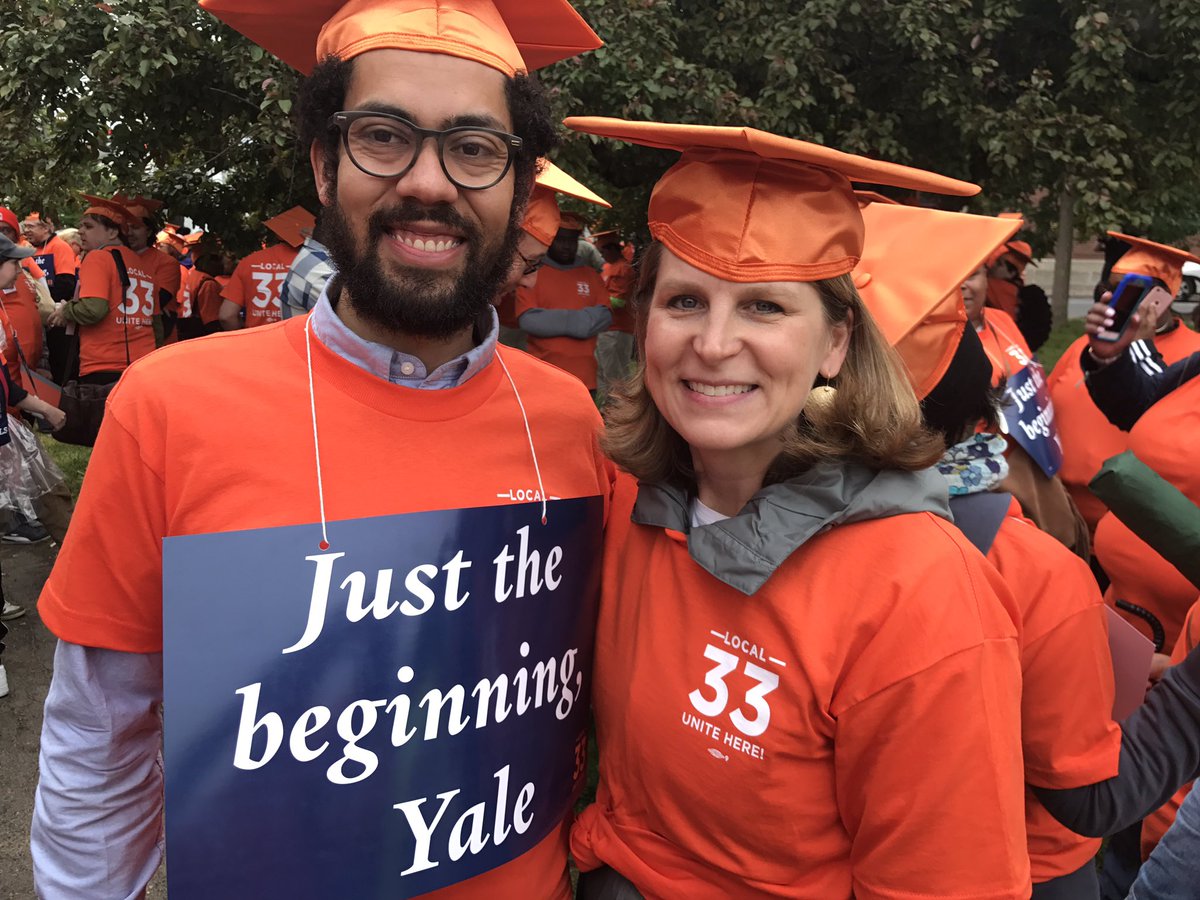 AFL-CIO Secretary-Treasurer Liz Shuler today delivered the following remarks at a rally in support of Yale graduate student-workers who are fighting for a first contract:

I'm Liz Shuler, and I'm proud to be here on behalf of the 12.5 million working women and men of the AFL-CIO.
We stand with you.
Teachers stand with you. Electrical workers stand with you. Autoworkers stand with you. Dishwashers and bartenders stand with you. The labor movement stands with you!
It's commencement day and we are here with a message for Yale administrators: Commence bargaining!
Stop delaying. Stop scheming. Stop lying.
Teaching assistants won the election. Fair and square. Now it is time to negotiate a first contract.
Anything less violates the laws of our land.
But it does more than that.
Let me read you a bit of Yale's mission statement.
Yale is committed to improving the world today and for future generations...We carry out this mission through the free exchange of ideas in an ethical, interdependent, and diverse community of faculty, staff, students, and alumni.
So my question is this: how are you improving the world by denying student-workers a voice on the job?
How are you fostering a free exchange of ideas by refusing to bargain?
Do you really want Yale to be the Walmart of the Ivy League?
This is a test of character.
The strikers have demonstrated their commitment to Yale's mission—sacrificing physical comfort for the greater good.
I am proud of these heroes and she-roes. You have taken your place among the great activists in American history.
And we have your back. Today, tomorrow and every day.
What you are doing will have an impact well beyond New Haven. In universities big and small, teaching and research assistants, adjunct professors and post-docs are looking to you to carry this moment.
These young women and men aren't asking for the world.
Just a voice and a say. On pay. On working conditions. On protection from sexual harassment and discrimination.
Yale teaching assistants meet the common law definition of employees. They also meet the common sense definition.
They work. For pay. And they voted democratically to form a union.
It is time for Yale to acknowledge what is right in front of them.
Brave, proud union members who decided to make this campus their home.
When these student-workers look at that Yale degree on the office wall of whatever amazing job they do next, will they remember a university that did right by them? Or will they remember just another employer that made their lives harder for power and greed?
Yale, you can fix this today.
If you need someone to beat, stick to Harvard.
It is time to do right by your own.
Come to the bargaining table at once.
Thank you very much.