The AFL-CIO works to achieve one goal: A better life for working people.
We empower people to negotiate together in their workplaces and advocate for better policies on the local, state and national levels.
When working people team up to hold their elected leaders accountable, we can achieve economic stability, wages to sustain our families on and a bright future for everyone.
Making sure trade deals are good for families, raising wages higher than the federal minimum wage and strengthening working people's right to a voice on the job are some of our federal legislative priorities this year.
In 2017, at the state and local level, we were committed to ensure working people had the freedom to join together in unions, raise the minimum wage and expand voting rights.
How do your lawmakers vote on the issues that matter to working people? View the Legislative Scorecard.
Recent Legislative Advocacy
2016 Legislative Wins for Working People
At the state and local level, there were many legislative and ballot measure victories to celebrate. 
Transit, Infrastructure and Education Investments
Three states and two localities passed measures to significantly increase transit and infrastructure investment. In California, the state passed a measure authorizing $9 billion in bonds for new construction and modernization of public school facilities and community colleges. San Francisco passed a proposition that would increase the transfer tax on real estate sales of $5 million or more, with some revenues used to pay college tuition for city residents or employees.
Illinois amended the state constitution to require all revenue from gas taxes be used for the Transportation Trust Fund. New Jersey passed a constitutional amendment requiring transportation revenue be spent on transportation projects such as maintaining safe roads.
Wake County, North Carolina, voters approved a referendum that would enact a 0.5% sales tax to fund public transportation.
Fair Scheduling
One state and three municipalities enacted fair scheduling requirements last year. New Hampshire's law prohibits retaliation for requesting flexible work schedules. San Jose, California, passed a ballot measure in November that requires certain employers to offer additional work hours to existing qualified part-time employees before hiring new employees or contractors. Emeryville, California, passed a fair scheduling law in October that requires certain retailers and fast-food restaurants to provide at least two weeks' notice of workers' schedules, with predictability pay provided for schedule changes that occur with less than two weeks' notice. 
Seattle passed a fair scheduling law in September that requires large retailers and large fast-food and full-service restaurants to provide at least two weeks' notice of schedules, with additional pay provided when workers' schedules are changed with less than two weeks' notice and for when workers are scheduled to work within 10 hours of a previous shift.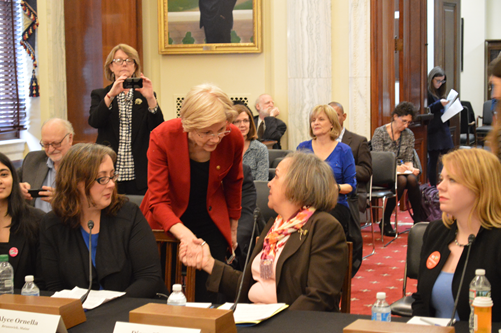 Minimum Wage
In 2016, seven states, the District of Columbia and 13 localities approved minimum wage increases through legislation, ballot initiative, administrative decision or executive order.
These locations included: Arizona, California, Colorado, District of Columbia, Florida, Iowa, Maine, New York, Oregon and Washington. 
For more information, go to NELP: the latest on the 2016 election, and state and city campaigns; and the EPI Minimum Wage Tracker.
Paid Family Leave
In 2016, one state and one city passed paid family leave legislation. In California, the San Francisco Board of Supervisors passed the Paid Parental Leave for Bonding with New Child Ordinance, which requires employers to provide up to six weeks of supplemental compensation to employees who are receiving California Paid Family Leave for purposes of bonding with a new child through birth, adoption or foster care placement. 
New York became the fourth state to pass paid family leave, which goes into effect in 2018. The strongest family leave law to date, once fully phased in, will provide up to 12 weeks of job-protected paid leave for employees welcoming a new child or caring for a seriously ill family member.
For more information, go to A Better Balance.
Sick Leave
In 2016, three states and 11 localities approved paid sick leave through legislation or ballot initiative.
These places include Arizona, California, Illinois, Minnesota, New Jersey, Vermont and Washington state. 
For more information, go to Paid Sick Days.
Voting Rights
Eight states expanded voting rights through legislation or ballot initiative in 2016.
These states include Alaska, Florida, Maryland, New Hampshire, Oregon, Rhode Island, Tennessee and Vermont.